Lighthouse Point Real Estate
An idyllic destination to settle down and raise a family or invest in a vacation home.
"It is the best-kept secret in South Florida" for the well to do, savvy, well-traveled, unpretentious residents who proudly yet quietly say this! This is Lighthouse Point, the small conclave tucked in like a treasured pearl at the Hillsboro Inlet. By smart design in the 1960s, Florida's premier Venetian canal network was built alongside neighbor Pompano Beach, with culturally rich Fort Lauderdale and Boca Raton to the south and north respectively.

So over the last half-century, it is has blossomed like no other place in the world: beautiful homes across the maze of canals, a select hundred plus estate mansions on the Intracoastal, allowing the boating, fishing and view loving residents to blitz their way to the inlet and the nearby Atlantic Gulfstream.

Then add Lighthouse Point Marina with its provisioning role for all and its coveted restaurants that most arrive at by boat: Cap's Place which was Al Capone's secret rum-running hideout during Prohibition and then a clandestine meeting place for President Roosevelt and Winston Churchill with their submarines just past the Point's Lighthouse. Then there is our next favorite, the dog and boat friendly Nauti-Dog.

At One Sotheby's our savvy team leads the way in Lighthouse Point, bringing insight and value to the sale of these gems, respecting their magical nature while quietly showcasing them to waterfront and boating aficionados coming to South Florida looking their special piece of paradise on the water!
Dream of everlasting summer and find the stunningly beautiful community of Lighthouse Point. A quaint and romantic suburb, Lighthouse Point is an idyllic destination to settle down and raise a family or invest in a vacation home just off the water's edge. Located in Fort Lauderdale, Lighthouse Point is positioned in the center of Broward County and was named for the Hillsboro Inlet Lighthouse which is situated in the nearby Hillsboro Beach. Spanning 2.4 square miles, Lighthouse Point offers small town vibes but conveniently neighbors bustling cities, bounded by Deerfield Beach to the north, Hillsboro Beach to the east (across the Intracoastal Waterway) and Pompano Beach to the west and south. Shaped with candy-coated pastel colored buildings and gentle waters with gleaming sailboats, Lighthouse Point is a story book setting come to life with all the bells and whistles of South Florida living.
Preserving its Old Florida narrative, Lighthouse Point says all things flip-flop style living with a leisurely character. Offering an abundance of real estate options, buyers looking to invest in a new home close to the sea will find quiet, palm-shaded tree-lined streets that are idyllic for raising a young family. Laced with canals, the backdrop of Lighthouse Point is simply serene with many of the homes resting on the city's 18 miles of waterways. Hillsboro Lighthouse sits on the east side of neighborhood, guarding over the city since 1906, after Hillsboro Point was designated unsafe for the navigation of ships. Today, supported by The Hillsboro Lighthouse Preservation Society and working with the U.S. Coast Guard (USCG), locals and guests can tour the Hillsboro Lighthouse and its museum along with authentic artifacts.
A Family Friendly Neighborhood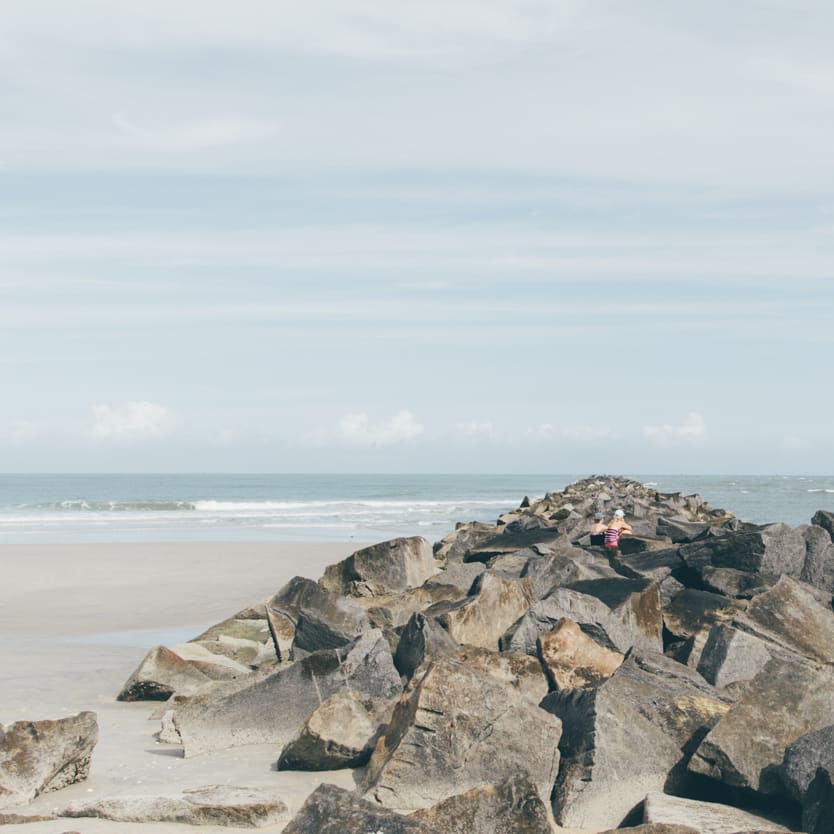 Lighthouse Point is a family friendly neighborhood, with 20-acres of parks and mini-parks in addition to 13 miles of sidewalks and bike paths. Verdant parks that are sought after for afterschool activities include the 6-acre Dan Witt Park (including 2 tennis courts, 2 basketball courts, 2 baseball fields, 1 sand volleyball court, 2 football and soccer fields, covered pavilion with picnic tables and play area), the 3-acre De Groff Park, the 14-acre Exchange Club Park and the 6.1-acre Frank McDonough Park (home to the Lake Placid Tennis Center including 9 clay courts and a pro-shop in addition to a playground, 1 sand volleyball court, 1 football and soccer field, 1 baseball field, 4 racquet ball courts and picnic tables. Award-winning public and private schools are nearby. Nova Southeastern University, one of the country's top ranked research institutions is in proximity.
Shopping and Dining
For those looking for a unique selection of decadent dining and one-of-a-kind shops, Federal Highway (located on the west side of Lighthouse Point) offers residents an abundance of options. Restaurants that are popular amongst locals include Papa's Raw Bar, Sicilian Oven, Nauti-Dawg Marina Café, Seafood World and Cap's Place Island Restaurant. Adjacent to a number of bustling communities, residents can take a short drive to Fort Lauderdale and visit Las Olas Boulevard for a day filled with groovy art galleries or indulge in the best of the best of fresh seafood atop of a rooftop restaurant in Pompano Beach. Lighthouse Point is located 14.6 miles away from Fort Lauderdale International Airport and 19.8 miles away from Port Everglades.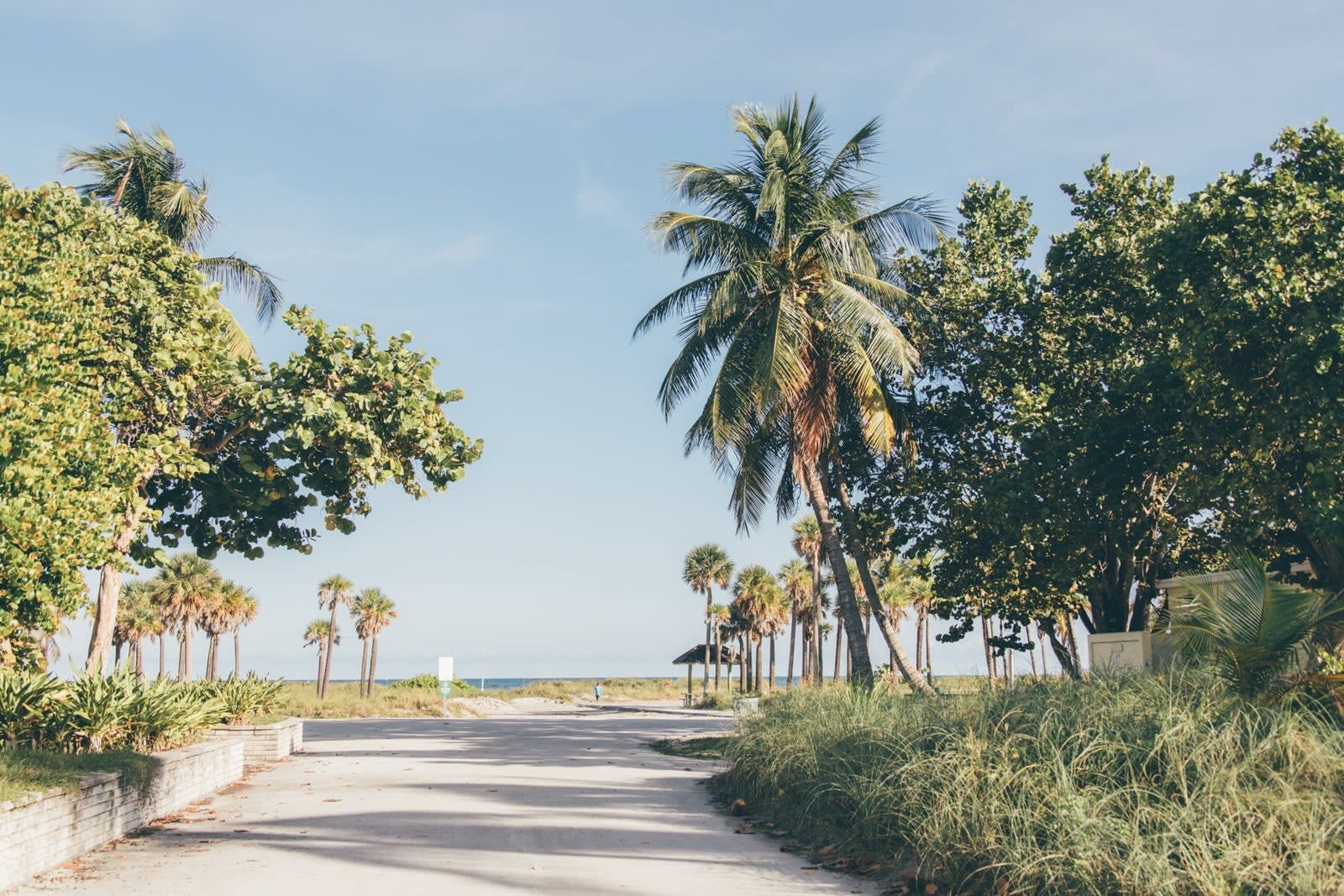 Market Trends in Lighthouse Point
Properties for Sale - 92
New on Market - 44
Average Asking Price Per Sq.Ft. - $572
Average Sales Price - $1,069,620
Average Sale Price as % of Asking Price - 99.5%
Average Sale Price Per Sq.Ft. - $436
Average Days on Market of Sold - 24