This coastal city dazzles with its gorgeous views of the Atlantic and thriving natural beauty. It provides many opportunities for its residents to enjoy a day outdoors, a good meal, or a night out. If you're ready to pack up and make Boca Raton your home but aren't sure where to begin, this guide is for you.

Here are the four things to look for as you search for Boca Raton homes, along with some of the many highlights that the city's 97,000 residents know and love.
1. Location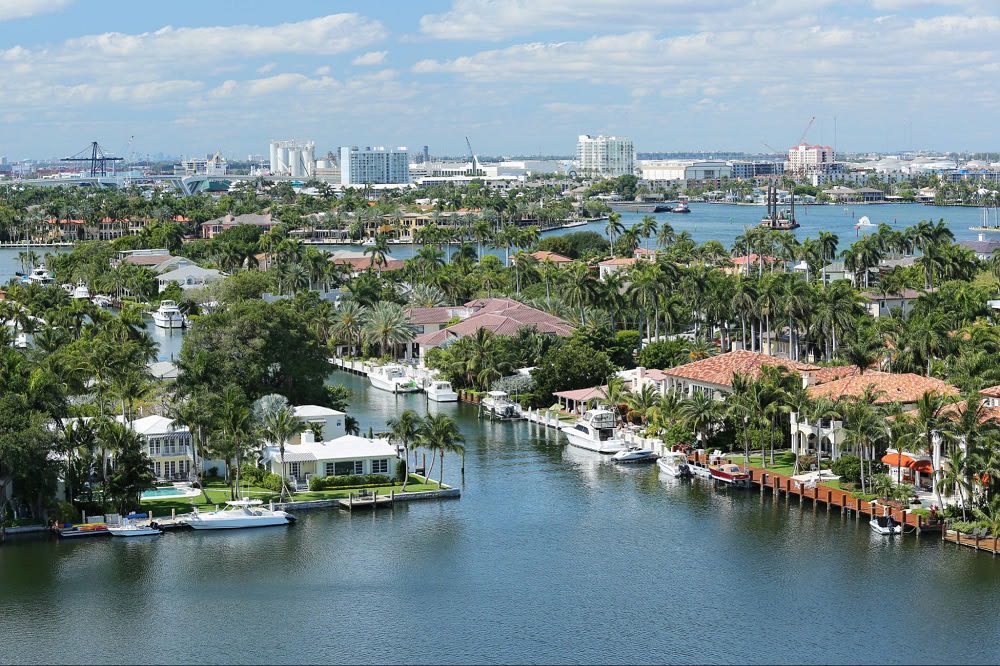 Photo courtesy of Shutterstock
"Location, location, location" is a common mantra in real estate. After all, a home can be remodeled, and a backyard can be renovated, but the one thing you cannot change is its location. With that in mind, you'll want to make sure your new home is close to work, schools, or grocery shops if you're buying in an area away from the city. There are other factors to take into consideration, such as the traffic in the area, how loud the neighborhood is, or how much privacy your potential new home offers.
Those who are interested in buying Boca Raton real estate should be intentional about
visiting the neighborhood
at different times of the day. This will help give you a sense of how busy it gets during the day and night, whether the streets are well-lit, and if you like the location of the home itself. For example, what types of views do you have from the front yard or indoors? Does it fit your family's needs?
2. The size of the home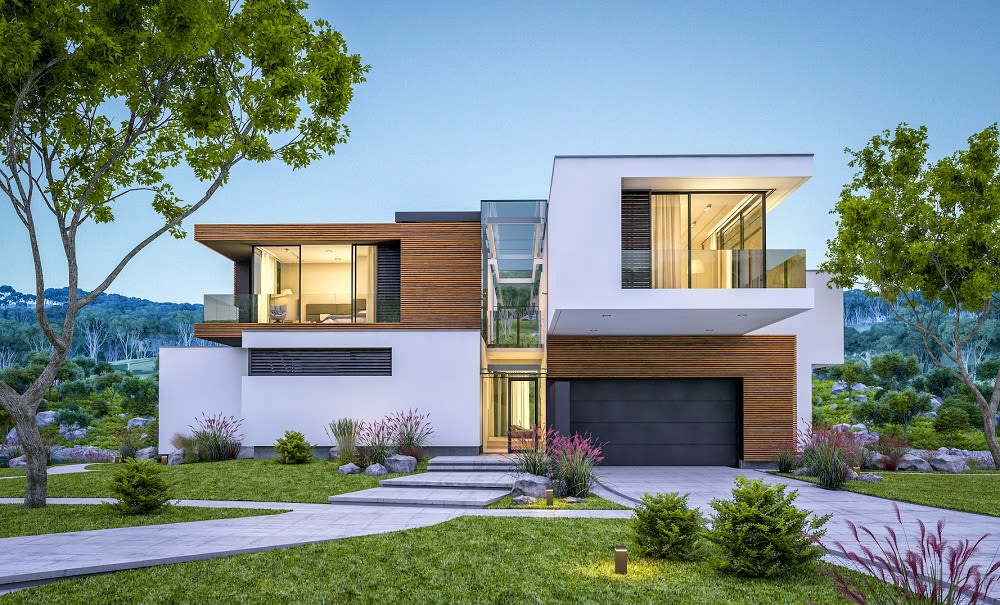 Photo courtesy of Shutterstock
Another important thing to consider when searching for homes for sale in Boca Raton is
how big
the home is. Do you want rooms you can use for guests or a home office, or a large backyard for a pool, pets, or children? Are the
rooms big enough
for the furniture you'll be moving into the space, and are commonly used rooms like the kitchen, laundry, and living rooms constructed in ways that align with your lifestyle?
You'll also want to consider storage space. Many sellers who stage their houses
remove
furniture or store belongings away to create the illusion of more space. Be mindful of how big the closets really are, and check out the garage or parking spaces to ensure they can accommodate your vehicles comfortably.
In addition to assessing whether a home fits your current needs, don't forget to consider any future needs you may have. For instance, if you have young children or expect to expand your family in the near future, you'll want to choose a home that offers room to grow.
Similarly, it's worthwhile to make a list that distinguishes your wants from your needs. Your needs are features you cannot live without, while wants are items you are willing to compromise on. Differentiating between your wants and your needs will help your realtor filter out homes that don't meet your criteria.
3. The state of the home
As the old adage goes, you can't judge a book by its cover, and this saying is certainly applicable in the real estate world. Be careful not to fall in love too hard with how a home looks, as there may be some serious problems hidden beneath wood floors and painted walls. After all, a home is one of the most important — and expensive — purchases most individuals will make in their lifetime.
That's why most realtors recommend ordering a
home inspection
, which gives buyers an overview of any issues or structural flaws. A home inspector will examine the interior and exterior parts of the home. This includes everything from the foundation, roof, HVAC, plumbing, and water damage to plenty more. It will also alert you to any potentially dangerous issues that you need to be aware of, such as carbon monoxide, mold, and radon gas.
Performing a home inspection before buying a home is invaluable, but there are a
few things
you can be mindful of when viewing the home yourself. For example, if the house is messy or not up to par, that could be a sign of other issues or how the seller maintained the home while living in it. If there's a musty odor or you see cracking paint, there may be problems with leaky pipes. And if the temperature fluctuates from room to room, there may be a problem with the heater or AC.
Even if there are some repairs to be done after you buy a home, it's best to know about them before buying Boca Raton real estate so you can plan how best to tackle them.
4. Follow your sixth sense
Even if it is your first time buying a house,
trust yourself
to know what is and isn't right for you. If something is off, even if you can't pinpoint the reason, take it seriously. In the end, this space is for you to live in, so if you don't feel comfortable, it isn't the right choice. Buying a home is a monumental decision, and you want to rest assured that you've made the right choice for yourself and your family.
For expert guidance through the process of seeking out homes for sale in Boca Raton, consider hiring a local trusted agent. Real estate professionals will be able to walk you through the home buying process and answer any questions you have along the way.
When it comes to buying in Boca Raton, Patrick Meyer has become one of the most sought-after agents in the area. He's an expert in all the most desirable neighborhoods and understands what makes Boca Raton such a special place to live, from prime outdoor locations close to the ocean to great shopping, dining, and nightlife to gorgeous real estate to meet any buyer's wants. Here's a deeper dive into all that makes this Florida city a great place to live.
Things to love about living in Boca Raton
The outdoors
Research has shown that spending time in nature has positive mental and physical
health benefits
. Whether it's going for a leisurely walk or spending time at the beach, being outdoors can improve emotional well-being and decrease stress and anxiety.
There are several nearby beach locations for Boca Raton residents to enjoy, such as the
South Beach Park Pavilion
. Visitors can enjoy a day sunning, swimming, and exploring the dense foliage. To spend the day with your furry friends, seek out
Bark Beach
, a Forbes-featured location where you can enjoy a seaside day of gorgeous blue ocean views with your pup in the dog-friendly area.
Shopping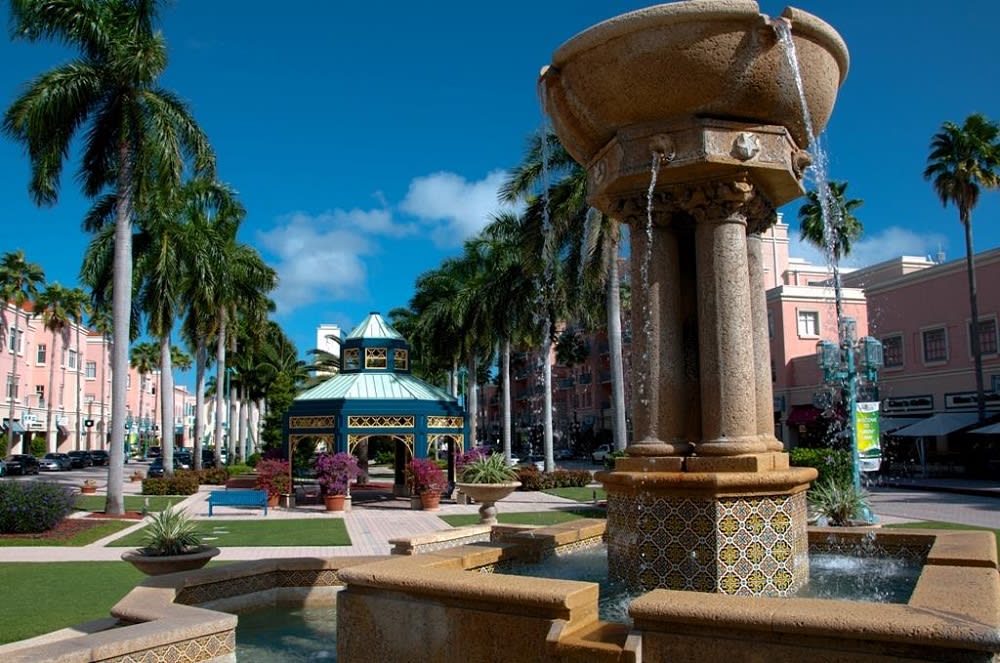 Photo courtesy of Mizner Park
If shopping is your guilty pleasure, you'll love what awaits you in Boca Raton. Get ready to shop until you drop because this vibrant beach town has everything from malls to locally-owned boutiques. The main two shopping areas of Downtown Boca Raton are Mizner Park and Royal Palm Place.
Mizner Park
is open all day and is home to shops like Tommy Bahama and Anna Zuckerman Luxury, while
Royal Palm Place
has a mix of salons, spas, art galleries, and high-end boutiques. If you're interested in Boca Raton homes, you'll have an easy time finding everything you could want or need.
Dining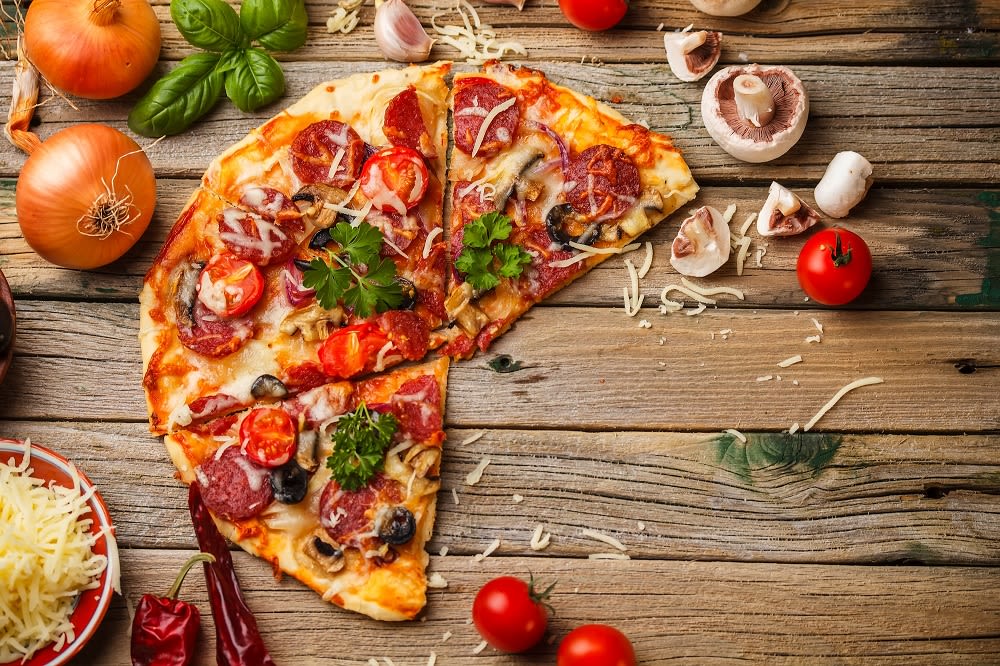 Photo courtesy of Cafe Argento
No matter what you're craving, you can always find something delicious to eat in Boca Raton. There's plenty of food to try at all times of the day in this coastal city. For breakfast, lunch, or dinner,
Café Argento
offers the perfect blend of Italian, Argentinian, and American comfort food. With paninis, empanadas, and a range of salad and breakfast sandwiches, this café will keep you full all day. For dinner, high-end options like
Twenty Twenty Grille
provide a variety of classy seafood and meat dishes, alongside a large red and white wine selection that'll make visitors want to come back each night to try the whole menu.
Are you ready to invest in Boca Raton real estate?
If you're ready to find a new home in this waterfront paradise, look no further than
Patrick Meyer
of Sotheby's International Realty.
Patrick
is an expert in luxury homes and beautiful properties of Boca Raton real estate and is ready to help you find the home of your dreams.

*Header photo courtesy of Unsplash