Welcome to Boca Raton
Boca Raton…it starts with an inlet, that leads to a lake, adorned with a majestic hotel from a different era and then blossoms into a world of restaurants, shops, museums, the finest medical and hospital resources, to universities, sports, and music! Truly an amazing lifestyle for residents and visitors.
There are only a handful of inlets from Miami to Palm Beach and "Boca," as it is called, has one of the true gems connecting the Atlantic Ocean to its residents. It also has the totally unique saltwater Lake Boca that salutes you as you come in and out by boat. This is where the pink-colored, architecturally rich, Grand Dame resort, The Boca Raton is situated with its cloistered look and iconic tower standing guard as its sister Beach Club is perched at the ocean inlet.
Some people will share the history of Boca Raton that is quietly as notable as Palm Beach. Others might talk about the '60s to '80s when Boca West was a large part of its identity. But Boca Raton has reached its next renaissance. The Intracoastal and canal homes, with their yachts and boats, are such a part of the draw. Then there is Mizner Park, Royal Palm Center and the emerging restaurant row along Palmetto Park that brings 5 Star dining and shopping.
Let's also not forget the beautiful, pristine beaches and the park protected stretches that run for miles up the coast. Residents are proud that sand, sky, and ocean come together in an amazing way here in Boca. This helped Boca to be ranked in the Top 10 USA Beaches and the "Number 5 Beach Town" in America by one of the leading research sources nationally.
Two new items that will soon add a new dimension! One is the new
Mandarin Oriental resort
which will be the 5 Star hotel group's second in Florida and 6th in the United States. It will create an in-town beacon for Boca Raton, with a spectacular hotel, spa, residences, double rooftop pool experiences, a half-mile of luxury shopping and dining, and even a new Jack Nicklaus championship golf course.
Then add Sir Richard Branson and his Virgin railway known as Brightline. This is a Miami to Orlando high-speed rail service that feels more like Virgin Air than a railroad. There is a new mini terminal (aka station) in Boca so residents to easily zip to Miami or Fort Lauderdale, Palm Beach or points farther north.
At One Sotheby's, our savvy team leads the way in Boca Raton, bringing insight and value to the sale of Boca Raton waterfront, championship golf, and the newest surge, in-town Boca featured gem properties. Call us to immerse you in the new, emerging Boca Raton and its opportunities!
Embodying the epitome in South Florida living, Boca is one of the top ranked cities' in America with a real estate market that reflects a combination of luxury mansions and contemporary skyscrapers. Formerly known as Boca Raton, this airy and vibrant coastal beach town offers potential property owners the option of resort-style living with a plethora of exclusive gated communities in addition to new modern high-rises designed by world-renown architects. However, its rapidly developing real estate market isn't the only reason why buyers have flocked to this balmy tropical neighborhood. Its central location makes Boca one of the most sought after addresses in Florida amongst professionals, business executives, young families and northeastern residents who are looking to invest in a serene oceanfront getaway.
Situated in the southernmost area of Palm Beach country, Boca is positioned nearby Fort Lauderdale, Palm Beach and Delray in addition to Miami. Private and international airports are in proximity including Boca Raton Airport, Palm Beach International Airport and Fort Lauderdale International Airport. West Palm Beach station, served by Virgin Trains USA, connects Miami to Orlando presenting commuters with an elite high-speed passenger train that's traffic free. An abundance of award-winning public and private schools are situated in the area such as Saint Andrew's School, Pine Crest School – Boca Raton, North Broward Preparatory School, A.D. Henderson University School & FAU High School, Suncoast Community High School (ranked #1 in Best Magnet High School in Florida) and Spanish River Community High School. Each institution offers students a diverse array of advanced placement courses, prodigious college preparatory curriculums and prized athletic programs. A property owners' sanctuary with palatial estates, tranquil beaches, world-class shopping malls and a profusion of country clubs with golf and tennis facilities, there is nowhere better to settle down than amid this white cotton candy beach haven.
Boca Raton Real Estate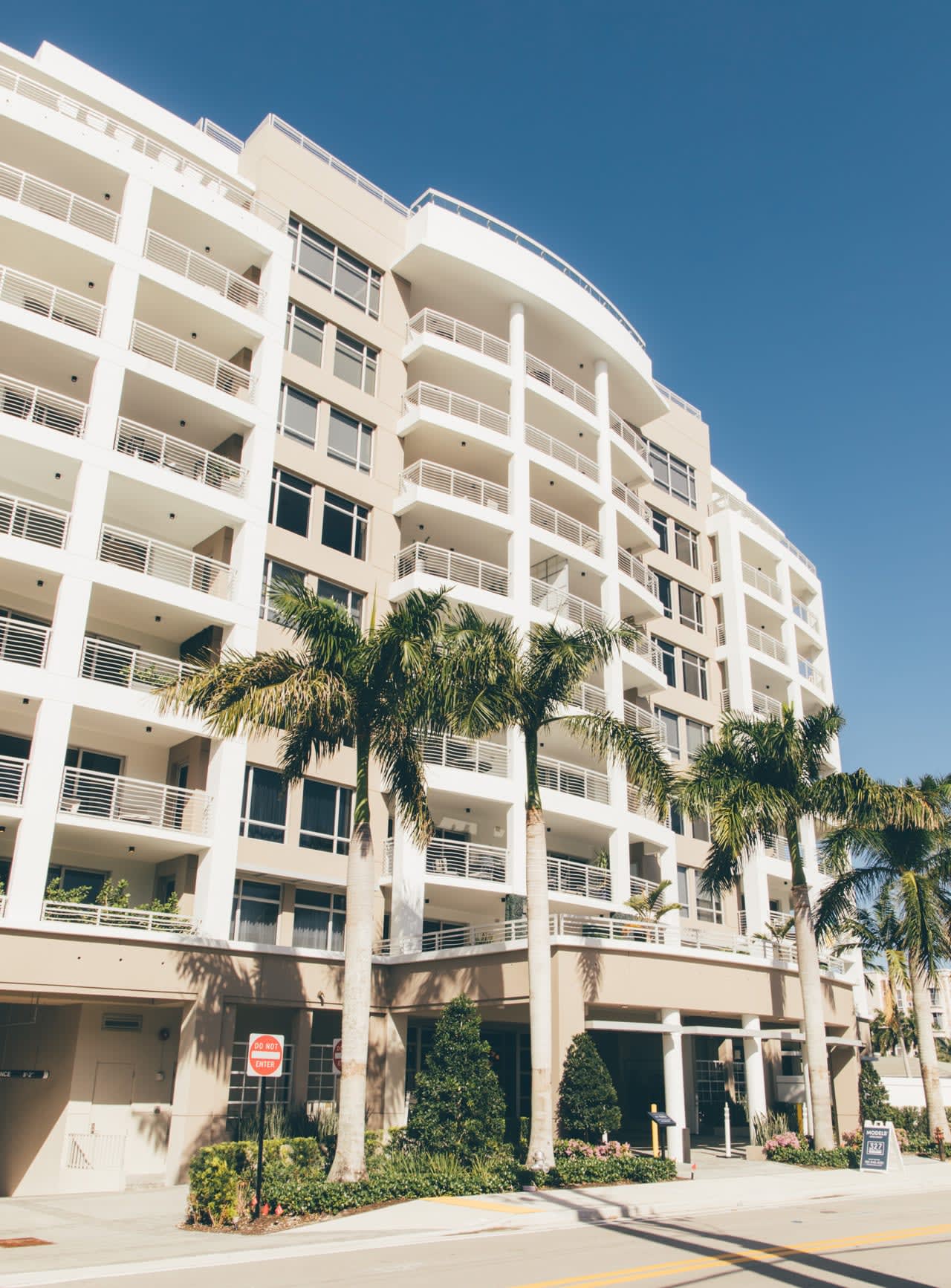 When taking a glimpse through the abundant homes for sale in Boca Raton, potential property owners will find a kaleidoscope of country club-style communities that offer world-class amenities and child-friendly secure streets. Nevertheless, Boca has recently seen a top-to-bottom makeover with a surplus of residential condominiums multiplying throughout Mizner Park. Known as Boca's downtown, this South Florida metropolis offers residents and visitors an unparalleled destination with a stunning open-air shopping mall, five-star restaurants and Movie Theater. Conveniently situated steps away is 327 Royal Palm, a boutique luxury residence unlike any other in the area. Dawning 24 contemporary units featuring beautiful accoutrements such as Italian designed kitchens with premium Sub-Zero and Wolf appliances and open floor plans washed in natural light, 327 Royal Palm has it all and proves to be irresistible due to its quintessential location. Minutes from the Boca Raton Resort and less than half a mile from the neighborhood's pristine beaches and turquoise waters, this 10-story building will satisfy the most discerning tastes. These impactful units also offer two dedicated garage spaces, a breathtaking rooftop pool and summer kitchen.
Second to 327 Royal Palm, Royal Palm Residences presents buyers with a residential nexus to the city, ocean and nature with its premiere address and luxury interiors. Nestled between Boca's bustling metropolis and calm sea, this modern condominium offers the ideal sanctuary for those looking to experience everything Boca has to offer, while on the backdrop of a quiet setting. Inspired by Boca's architectural history, Royal Palm Residences was designed by an exciting collaborative team, represented by the most respected names in South Florida architecture, development and landscape design. Each unit has access to a wide array of amenities, including a luxury boutique pool deck with summer kitchen and relaxation sunbeds, club room with full kitchen and bar with access to pool area, state-of-the-art fitness center and private elevator access. A foyer is featured in each residence along with custom Italian cabinetry by Snaidero and expansive outdoor terraces with Wolf barbecue grills.
But for those who prefer to invest in a single-family home or exquisite estate, Boca offers the crème de le crème of private gated communities, coining the reputation of one of the most affluent neighborhoods in South Florida. Woodfield Country Club, Boca Raton Bath & Tennis Club, Long Lake Estates, Royal Palm Yacht & Country Club, Fieldbrook Estates, The Sanctuary, Le Lac, Boca Bath and Tennis, Le Jardins, St. Andrews Country Club, Le Rivage and The Oaks are 10 of the most desirable communities in Boca that comprise of elite golf courses, private yacht clubs and secure entrance and exits making for child-friendly landscapes.
Beautiful Beaches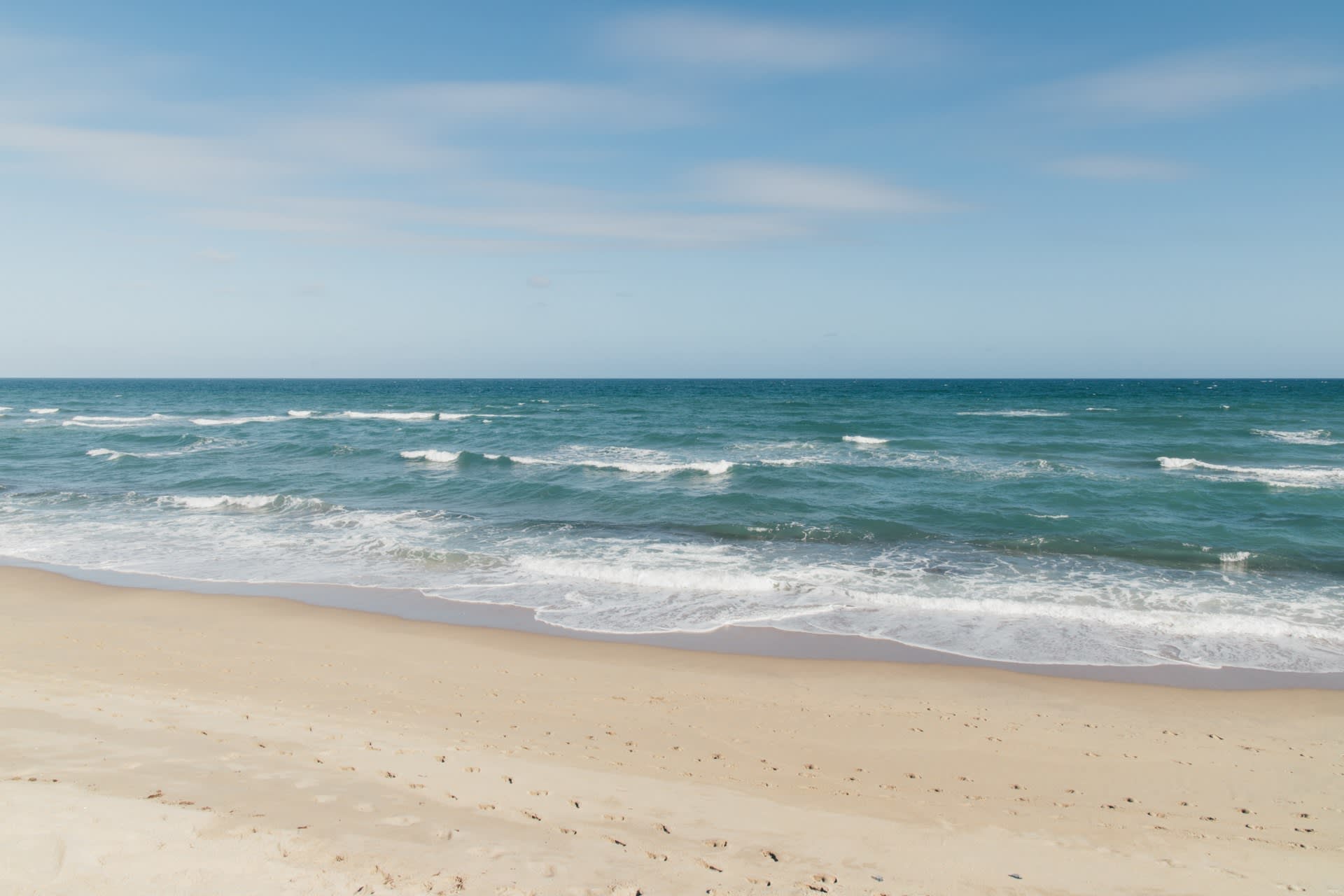 Boca is a prime location for sand, surf and fun as it's situated along a two-mile lifeguard protected stretch of the Atlantic Ocean. Its pendant of prestige is Boca Beach Club, A Waldorf Astoria Resort. A white-satin oceanfront sanctuary, this palatial resort speaks to a modern contemporary narrative while being part of the Mediterranean-inspired Boca Raton Resort & Club. Guests have the option of enjoying amenities and activities at both hotels, which include sun-filled guest suites, the world's top-rated spa, 11 restaurants and lounges, seven swimming pools, two acclaimed golf courses and an advanced fitness center.
Outside of Boca Beach Club, residents and visitors can enjoy the unique treasures of Boca's beaches with various sand dunes often spotted with sea oats and sea grapes. Public beaches and parks that offer exhilarating attractions such as snorkeling comprise of Red Reef Park, South Beach Park, Spanish River Park and Bark Beach. Beach Concessions are provided by Oceanside Beach Services in addition to an experienced ocean rescue staff.
Family-Friendly Attractions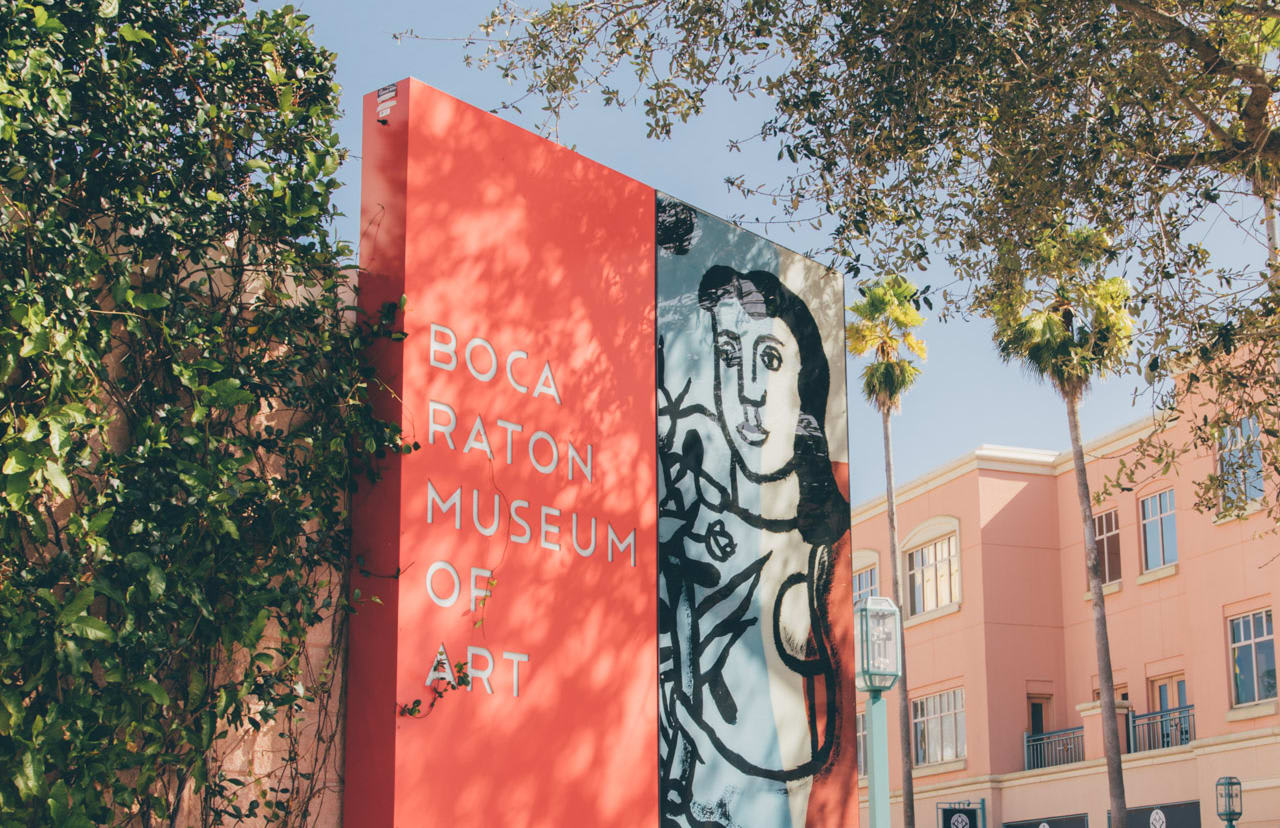 While Boca is known for its cozy and chic country clubs and private beach memberships, this charming community is also a haven for arts and culture with a number of esteemed organizations presenting offerings throughout the year including Boca Ballet Theater Company, Boca Raton Historical Society and Museum, Boca Raton Museum of Art, FAU School of the Arts, Harid Conservatory, Lynn University – Conservatory of Music, Mizner Park Cultural Arts Center, The Children's Museum, Sol Children Theater Group and Young Orchestra of Palm Beach County. Boca also is home to the Mizner Park Amphitheater which is a 4,000-seat, open-air venue showcasing commercial concerts, free concerts, festivals and community events.
In addition to displaying a diverse range of cultural programs, Boca also lends pride of place to some of the most prestigious shopping malls in Florida with Downtown Boca, Town Center at Boca Raton, Royal Palm Place, Shops at Boca Center and Glades Plaza positioned throughout the city. Each shopping experience offers a variety of upscale shops, department stores and locally curated boutiques. A variety of new-concept outposts and tried and true restaurants are also scattered throughout the city such as must try eateries including Casa D'Angelo, M.E.A.T. Eatery and Taproom Boca, Kapow Noodle Bar, Funky Buddha, Farmer's Table, Abe & Louie's, Chops Lobster Bar, Twenty Twenty and Matteo's.
Market Trends in Boca Raton
Properties for Sale - 692
New on Market - 328
Average Asking Price Per Sq.Ft. - $604
Average Sales Price - $1,165,570
Average Sale Price as % of Asking Price - 100.3%
Average Sale Price Per Sq.Ft. - $499
Average Days on Market of Sold - 30
Patrick Meyer is a top Boca Raton real estate agent. Browse Boca Raton luxury condos, penthouses, estates, and homes for sale, and contact Patrick to schedule a showing or sell your home.