Welcome to Fort Lauderdale
Fort Lauderdale or Miami? It is one of the great decisions when exploring South Florida. One hour north of Miami is "Lauderdale" which has a different persona. It is more open, more waterfront homes than Miami's condo towers, across a lovely network of intracoastal/canals. The big difference...
Fort Lauderdale: The Boating Capital of The World! This is the boating capital of the world based on its annual Fort Lauderdale International Boat show, the passionate yachting, boating, fishing residents and the Port with its cruise lines and shipping leadership. If this is one of your passions, look no further! A home on the intracoastal, your boat 50' from your home, cruising to dinner by water, or a quick exit to the ocean for nearby Gulf Stream fishing, it is all part of the Fort Lauderdale lifestyle.
Hard Rock Casino and the Miami Dolphins are just two other mega-popular assets of Fort Lauderdale. Head west on I-595 and you are on your way to the Hard Rock and its casinos and entertainment/hotel facilities (including its Guitar Hotel) and then the NFL's "Only Undefeated Season" Dolphins.
Added component: real estate is always half the price of Miami. Both homes and condos offer a FLL value advantage.
Welcome to the sandy getaway of Fort Lauderdale. A congenial atmosphere of luxury resorts, world-class restaurants, craft breweries, open-air shopping centers and over-the-top casinos, this remarkable city is one of Florida's most vibrant addresses. Offering residents and tourists 23 miles of promenade-lined beaches, Fort Lauderdale is the ultimate destination to indulge in exhilarating watersports, sun-kissed picnics and afternoon walks with toes in the sand. Summing Fort Lauderdale up in one phrase, this family friendly city is the quintessential "sunny state of mind."
Located 28 miles north of Miami and situated in Broward County, Fort Lauderdale is centrally positioned near Fort Lauderdale International Airport and Port Everglades. In equivalent time, residents can visit neighboring communities such as Aventura, Sunny Isles and Bal Harbor or spend a long weekend discovering new-concept dining initiatives and upscale retail storefronts in Palm Beach or Delray, located only one hour in driving distance away. Sought after by young professionals, business executives, families and snowbirds due to its elite private and public schools, notable hospitals and ample greenery thanks to a large park system, there is no better place to settle down and invest in a new home than inside the city limits of Fort Lauderdale.
Contemporary Condominiums & Elegant Estates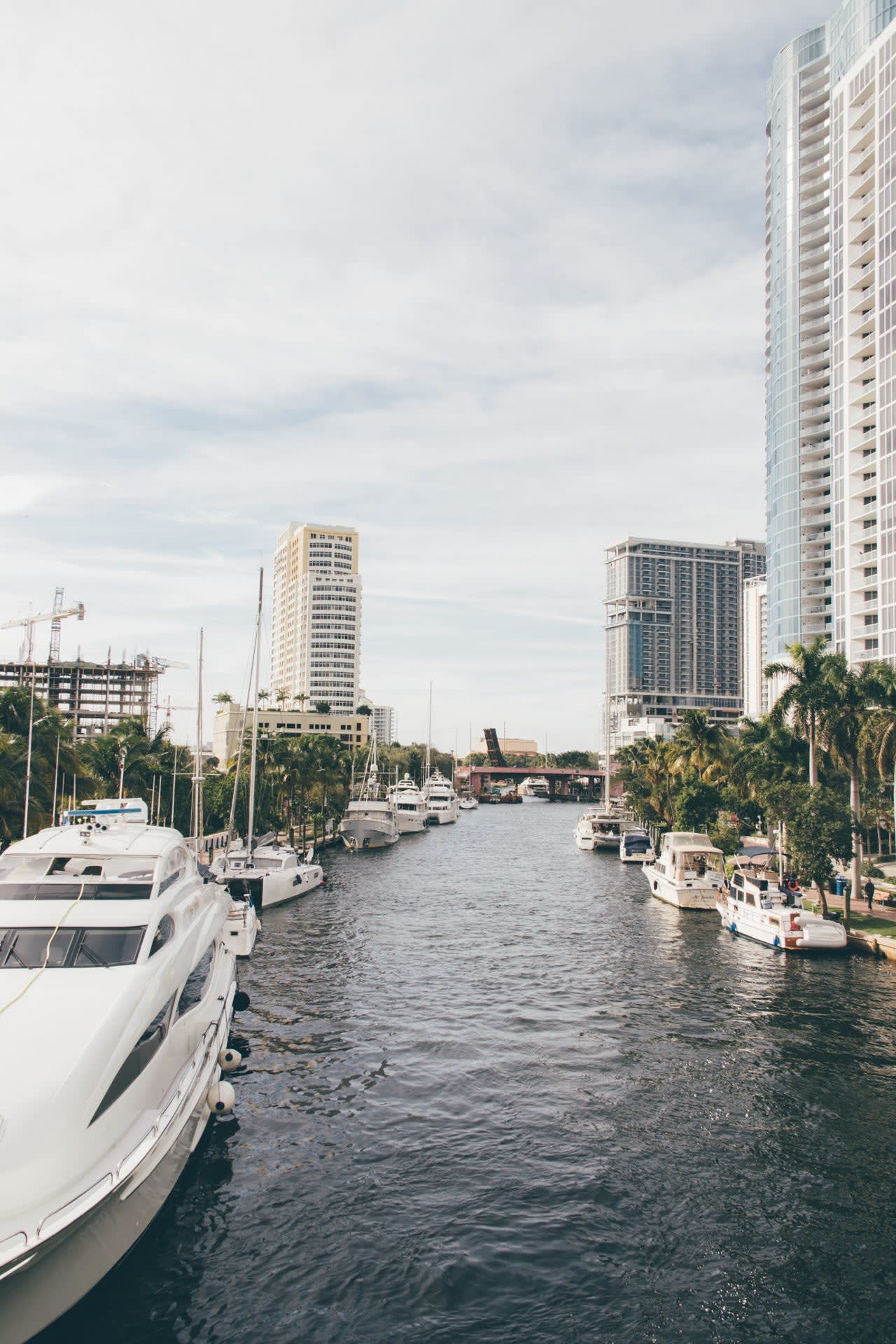 A vast trove of new residential condominiums have multiplied throughout the city, spurring rapid development in Fort Lauderdale's real estate market. Auberge Beach Residences, The Residences at The Ritz-Carlton, Las Olas River House, Four Seasons Private Residences Fort Lauderdale, 2200 North Ocean Boulevard, L'Hermitage, Paramount Fort Lauderdale Beach and The Residences at W Fort Lauderdale are amongst some of the most prestigious and up-and-coming towers located in the neighborhood. However, the most elegant structure quietly floating off the waters of the Intracoastal Waterway is the Adagio Fort Lauderdale. An exciting collaboration between Alco Intl. Group, Garcia-Strombrerg Architects and Interiors by Steven G., this spectacular modern skyscraper provides exclusivity and serenity to potential property owners. Set on the backdrop of Fort Lauderdale's North Beach Village, this 31-unit boutique waterfront building shares the traditions of the South Florida lifestyle with modern contemporary décor. From its white and bright colors to its sophisticated symmetry, the Adagio Fort Lauderdale represents the best of the best of what South Florida has to offer in addition to luxurious amenitized living. And for those looking to reside off the beach, Fort Lauderdale also displays a diverse range of high-rise buildings located in Downtown Riverwalk and single-family homes that rest on the neighborhood's meandering waterways.
Fort Lauderdale showcases an architectural history that dates back to its inception in 1911. Many of its estate-style homes parallel a flight of exterior aesthetics that include Mediterranean Revival, Art Deco, midcentury-modern, 1950s ranches and modern contemporary. Private gated communities that speak to the neighborhood's vast architectural heritage include Harbor Beach, Hillsboro Mile, Bay Colony, Las Olas Isles and Coral Ridge. Each community offers their own surplus of spacious properties complete with ample living space and some with residential condominium buildings.
Laidback Luxurious Beaches & Water Wonderlands
A supercharged getaway popular amongst Latin Americans and New York transplants, Fort Lauderdale is an award-winning beach town that falls in line with the classic Americana style in synthesis with its Old Florida heritage. Well known for its world-renown clean and safe snow-white beaches, Fort Lauderdale offers residents a kaleidoscope of sand and surf options including Deerfield Beach, Hillsboro Beach, Pompano Beach, Lauderdale-By-The-Sea, Hollywood, Dania Beach, Deerfield Beach and Fort Lauderdale. Certified as Blue Wave Beaches by the Clean Beaches Council of Washington DC since 1999, residents can enjoy an abundance of user-friendly oceanfront grounds ideal for people watching or strolling.
But what's most magnetic about Fort Lauderdale's seashore, is its striking waterways. The Atlantic Ocean, Intracoastal Waterway, New River and a vast canal network intertwine throughout a nest of finger streets inside the city. In result, there are infinite possibilities to play in the water whether chartering a cruise, renting a Jet Ski or casting a fishing line. And for those who prefer to stay on dry land, there are still a plethora of activities that overlook the water such as decadent offshore restaurants. From cool casual cafes to upscale outposts, there's something for everyone, including children of all ages. Le Tub Saloon, Southport Raw Bar, Pelican Landing, Boathouse at the Riverside and Rustic Inn Crabhouse are five of the most popular dining options that have been serving up local's fresh caught bounty since Fort Lauderdale's beginnings. Exclusive members only yacht clubs like Coral Ridge and Lauderdale make socializing off the aquatic vibrant and wildly fun with family activities, world-class dining experiences and private boat slips. Fort Lauderdale is also home to the ancient mariners named Sea Turtles. Nearly 90% of their nesting period occurs in Florida and due to Fort Lauderdale's close attention, Broward County has broken a record with a total of 3,567 nests laid overall in 2016. Saving countless Sea Turtles, Broward County vigorously works to clean up ocean trash, reduce chemical usage, turn streetlights off early, educate others on saving turtles and avoid hatching turtles as they surface the ocean.
Alluring Attractions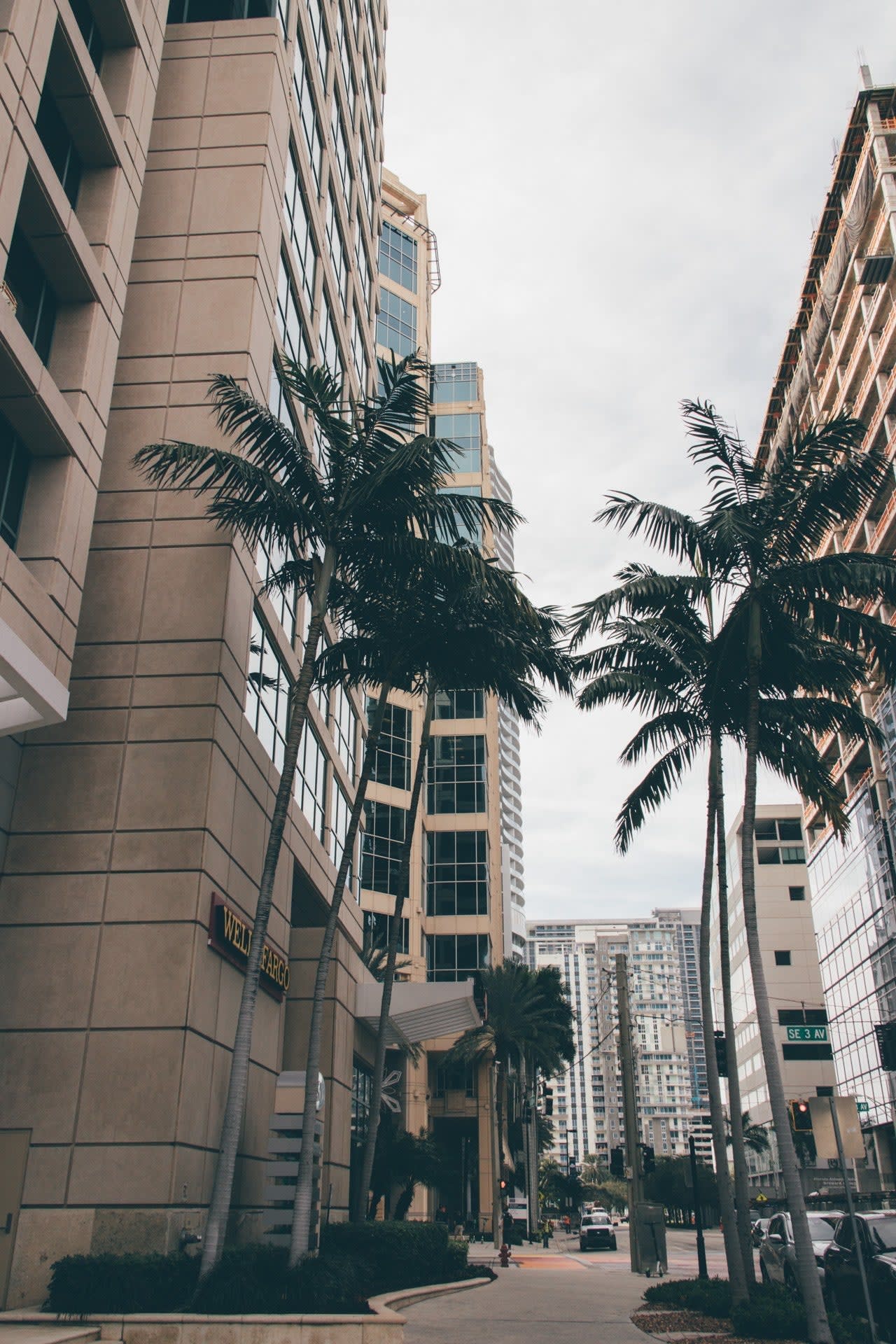 Through the years, Fort Lauderdale has continued to transform into a highbrow metropolis packed with museums, culture and wildlife. On the heels of the Everglades, residents can take an airboat ride and explore giant gators with Billie Swamp Safari or visit exotic birding ecosystems with Wild Lime Adventures or the Long Key Natural Area & Nature Center. Delicate faunae can also be observed at Butterfly World and Flamingo Gardens.
Inviting museums are spread throughout the city, lending homage to Fort Lauderdale's vivacious history. Berliner Classic Motorcars, Fort Lauderdale Antique Car Museum, The Fort Lauderdale Fire and Safety Museum, Downtown Hollywood Mural Project and House Museum & Gardens are a few of the various sites that are available for viewing.
A burgeoning dining scene has also flourished with a reward of restaurants hailing from international star chefs and native culinary icons. Ann's Florist & Coffee Bar, Java & Jam, Louie Bossi, Foxy Brown and Top Hat on Las Olas Boulevard fit every taste, experience and mood. Additional fashionable restaurants include ETARU, El Camino, Dune, El Vez, Poke House, Valentino Cucina Italiana, Burlock Coast, New York Grilled Cheese, Kelly's Landing and The Terrace Grill or Sparrow at The Dalmar Fort Lauderdale.
Market Trends in Fort Lauderdale
Properties for Sale - 1,225
New on Market - 597
Average Asking Price Per Sq.Ft. - $602
Average Sales Price - $1,104,090
Average Sale Price as % of Asking Price - 471.3%
Average Sale Price Per Sq.Ft. - $496
Average Days on Market of Sold - 38