Sunshine? Sandy beaches? Turquoise waters? Delray Beach offers the best of everything. It has all of the fun of a vacation destination with the amenities of a big city – all in a tight-knit community. Located between Boca Raton and West Palm Beach, Delray Beach is the quintessential Florida beach town and has recently been receiving the recognition it deserves, receiving accolades like "Most Fun Small Town in the USA." Sometimes called "Florida's Village By the Sea," Delray Beach has a certain charm that puts it in a league of its own while offering all of the amenities and activities of a world-class tourist destination. Here are some of the top seven things to do in Delray Beach.
Atlantic Dunes Park
A less crowded alternative to nearby Fort Lauderdale Beach,
Atlantic Dunes Park
is truly a one-of-a-kind beach experience in the heart of Delray Beach. With pristine sand and turquoise waters, Atlantic Dunes Park is a beautiful stretch of coast that beach enthusiasts absolutely love. Visitors can lounge on the sand or play beach volleyball. It's also a very popular destination for water sports, such as SUP, kayaking, and boating. There are also beach chairs visitors can rent if they do not feel like bringing their own. With nearby walking trails and boardwalks, Atlantic Dunes Park is a wonderful place for a beach day.
Old School Square
Also known as "The Beating Heart of Delray Beach," is the ultimate gathering place for visitors and residents alike of Delray Beach. Old School Square, along with Atlantic Avenue, is one of the area's biggest destinations for live music and performances. Town hall meetings are in Old School Square, along with many free concerts, the annual holiday tree lighting ceremony, and multiple classes and events. One of the area's biggest events is the Art on the Square Festival, which is held every March. Old School Square is also home to the Delray Beach Green Market, the local farmer's market, and an open-air marketplace. Other notable sites at Old School Square include the Cornell Art Museum, the Crest Theater, the Fieldhouse, the Pavilion, and the Creative Arts School.
Atlantic Avenue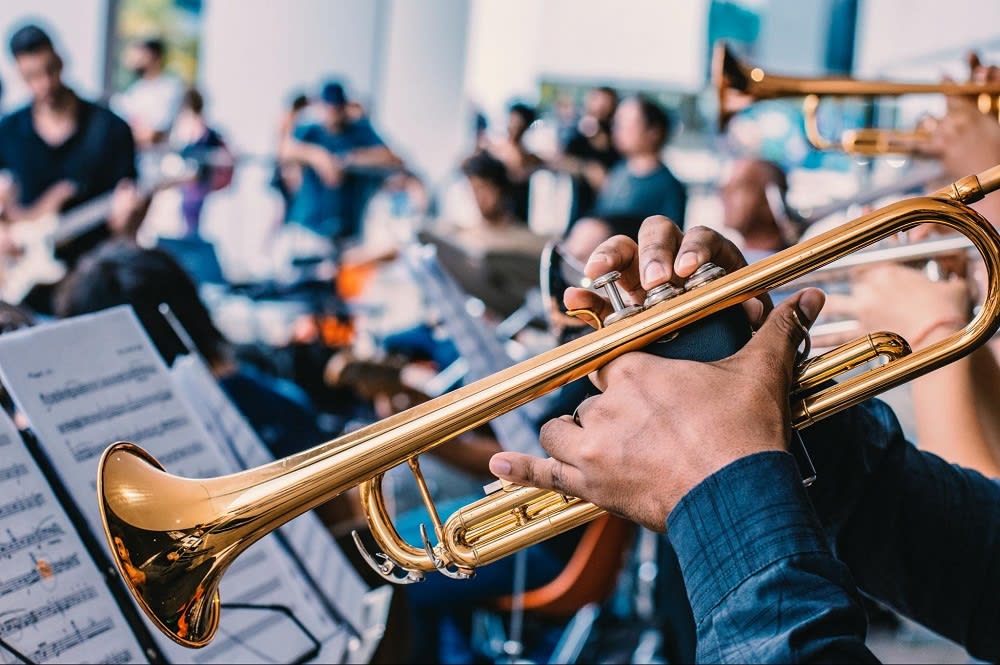 Photo courtesy of Unsplash
A lively street in the heart of Delray Beach, Atlantic Avenue is a hip street with high-end boutiques, specialty stores, and fabulous Delray Beach restaurants. Atlantic Avenue, sometimes known as The Avenue, is so much more than just a shopping district. It has tons of art galleries, live music events, and local events where residents and tourists alike love to gather. One of Atlantic Avenue's most popular events is Savor the Avenue, an annual event for the most discerning of foodies. Atlantic Avenue can get crowded, especially during the weekend, but it's worth exploring.
Wakodahatchee Wetlands
From the Everglades to its many springs, Florida is home to some of the most biodiverse ecosystems in the United States, and Delray Beach is no exception to this rule. The
Wakodahatchee Wetlands
, located on Jog Road, is home to many of the area's flora and fauna, with plant and animal species that are not found anywhere else in the world. Some of the wildlife most commonly found in the Wakodahatchee Wetlands include alligators, foxes, many species of birds, and sea turtles, only to name a few. The Wakodahatchee Wetlands is an excellent destination for birdwatchers, wildlife photographers, and anyone who wants to take in the area's beautiful sites.
Morikami Museum and Japanese Garden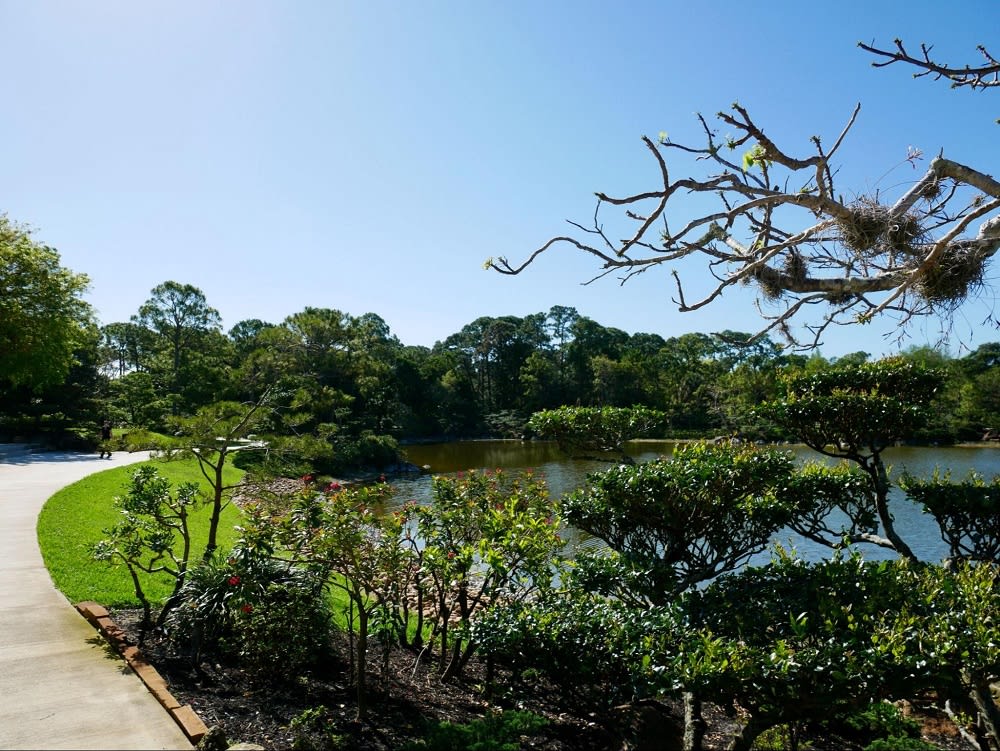 Photo courtesy of Unsplash
For a beautiful, tranquil place in Delray Beach, the
Morikami Museum and Japanese Garden
are truly special. With over 16 acres of pristine gardens, the Morikami Museum and Japanese Garden showcase all of the landscaping designs popular in Japan from the 9th through 20th Centuries. Some of the garden's features include traditional bonsai trees, a koi pond, Turtle Island, and a lake in the heart of the garden. Beyond the manicured gardens, there's an additional 200 acres of parkland that's worth exploring, with winding pathways making it easily accessible to guests. Along with the spectacular gardens, there is Yamato-Kan, a museum that showcases Japanese art and culture. The Morikami Museum also hosts Japanese Tea Ceremonies, on occasion, which are worth checking out.
Saltwater Brewery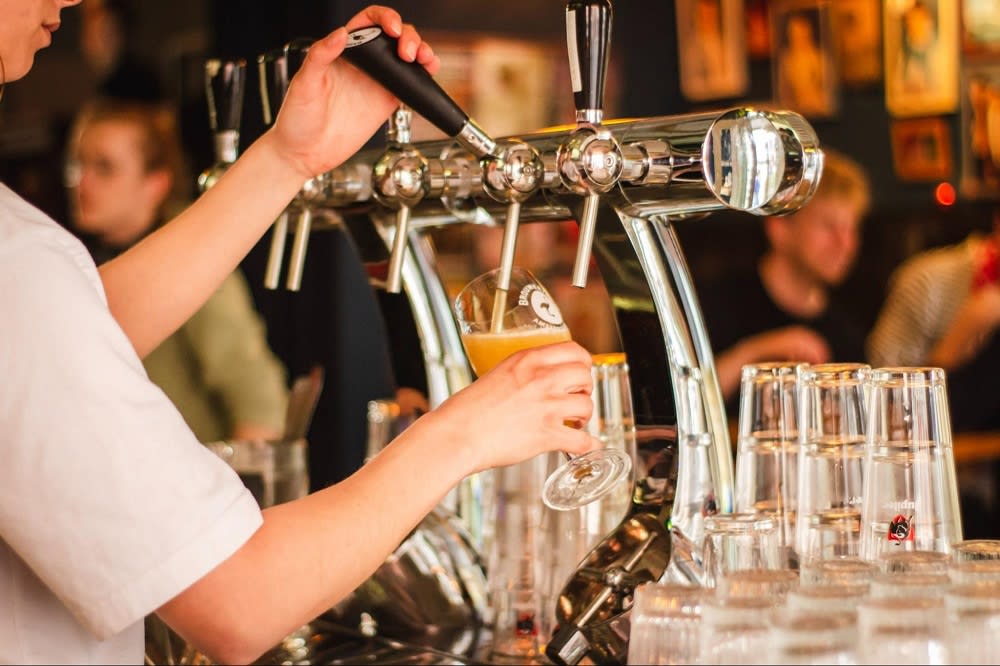 Photo courtesy of Unsplash
Beer enthusiasts absolutely love Saltwater Brewery. As one of the area's most established microbreweries,
Saltwater Brewery
is Delray Beach's first microbrewery with a "Reef Room," where visitors can taste the beer onsite. Guided tours are offered on Saturday afternoons and are very popular with residents and tourists. It is highly recommended that visitors book reservations ahead of time, especially during the spring and summer months, when there are more tourists in Delray Beach. The brewery's beers are all handcrafted in-house, using all-natural ingredients in all of their beverages. The Saltwater Brewery is an excellent attraction for adult visitors in the area.
Delray Municipal Beach
When surf and sand are what you are after, nothing beats
Delray Municipal Beach
. Located along the Atlantic Coast, Delray Municipal Beach was named the "Top Beach in the Southeastern U.S.," according to
Travel Holiday Magazine
, and is considered one of the most popular destinations for residents and visitors alike. With miles of sandy beaches, Delray Municipal Beach is a hot spot for beach and water sports, including beach volleyball, snorkeling, paddle boarding, and kayaking. It's also an excellent place to swim in the ocean or even just lounge under the sun. Another perk of Delray Municipal Beach is its affordability. Admission is free to the beach, with very meter parking options nearby.
From spectacular museums and gardens to warm, sandy beaches, there is something for everyone at Delray Beach. To top things off, Delray Beach shopping and dining are truly spectacular, making it an ideal destination for outdoor enthusiasts. Delray Beach is something truly special.
Ready to make your move to Delray Beach? Patrick Meyer, your trusted Delray Beach Realtor, will work tirelessly to help you find your dream home. Contact Patrick today to get started on your house hunt.

*Header photo courtesy of Shutterstock