Welcome to Jupiter
Imagine a carpet of grand estates surrounded by a peaceful backdrop of natural beauty, sugary sand beaches, crystal-clear inlets and lush coastal rivers. Jupiter, the northernmost town in Palm Beach County, is one of the most sought-after family friendly addresses in South Florida, previously named one of the 10 Happiest Seaside Towns in the USA by Coastal Living magazine. Offering residents an easygoing lifestyle in combination with white-glove world class amenities, this tranquil community attracts buyers from across the world alluring professionals, business executives and Hollywood starlets with its serene seaside background, picturesque views and breathtaking golf clubs. Spanning nearly 40 miles and multiple rivers, Jupiter encompasses a land lapped by beaches beloved by surfers and a waterfront ideal for the pro-yachtsman. And for those who enjoy eco-tourism activities, the Jupiter Water Trail (connecting the Loxahatchee River, Intracoastal Waterway and Jupiter Inlet) makes for the perfect scenery to enjoy kayaking, paddleboarding, snorkeling, fishing and diving. Dubois Park, reaching over 1,200 feet with views of the Inlet Lighthouse, is lined with playgrounds, picnic tables and palm trees and allows for fishing, kayaking and snorkeling, amongst other activities. Carlin Park and Ocean Cay Park are also frequented by locals and have beach frontage.
However, enveloped by historic environs, Jupiter allows for more than just a beach town but a city that displays its own cultural narrative. Home to the Inlet Lighthouse and Museum, Busch Wildlife Sanctuary, The Scripps Research Institute satellite campus and the Miami Marlins and St. Louis Cardinals Spring training facility at Roger Dean Chevrolet Stadium, this unparalleled city presents a profusion of iconic museum-like structures and dynamic attractions that are one-of-a-kind. Jupiter is also located minutes from The Gardens Mall which boasts over 160 high-end and commercial storefronts including Saks Fifth Avenue, Nordstrom, Bloomingdales, Carolina Herrera, CHANEL, Jimmy Choo, Louis Vuitton, Salvatore Ferragamo and Tiffany & Co. Positioned just north from Palm Beach Gardens and a short distance away from West Palm Beach and the Island of Palm Beach, residents can explore a rich array of untraditional open-air shopping malls that display five-star retail experiences and creative top-ranked restaurants and lounges. Conveniently situated nearby Interstate 95 and the Florida Turnpike on the west, Jupiter is located 25 minutes from Palm Beach International Airport and is in proximity from neighboring South Florida cities such as Orlando, Boca Raton, Fort Lauderdale and Miami. An array of award winning public and private schools are close by including Jupiter Farms Elementary School, Beacon Cove Intermediate School, Limestone Creek Elementary School, Independence Middle School, Jupiter Middle School, Jupiter High School, All Saints Catholic School, Jupiter Christian School, The Benjamin School, Saint Andrews School, Donna Klein Jewish Academy and American Heritage School Boca/Delray Campus. A safe and secure environment to settle down and sow new roots, there is no better place to raise a family in the Palm Beaches than inside the city limits of Jupiter.
Coastal Living: Sprawling Estates & Waterfront Mansions
Coastal living takes shape in this pristine beachfront community. Offering sand, surf and serious style, the homes in Jupiter are the epitome of a dream come true with waterfront views, country-club style living and expansive grounds for the equestrian lifestyle. And although many of Jupiters residents can be categorized as snowbirds, this stunningly beautiful city equally has its fair share of year-round inhabitants thus offering a diverse real estate market. From oceanfront mansions to traditional single-family homes and contemporary residential condominiums, there is something for everyone to enjoy ranging from all different price points. However, the most luxurious properties in the area rest leisurely in gated communities with some offering golf and tennis clubs. These esteemed private communities include and are not limited to Jonathons Landing, The Ritz-Carlton Club and Residences, Palm Cove, Rialto, Admirals Cove, Ranch Colony, Island Country Estates, Jupiter Country Club, Bears Club and Carmel Landing. Many of these communities also offer oversized lots ideal for the equestrian lifestyle. Jupiter Farms, straddling 16-square-miles, allows for equestrian-style real estate with additional acreage.Likewise, buyers can also find an abundance of magnificent properties tucked away on the waters edge featuring 360 degrees views of the Atlantic Ocean or Intracoastal Waterways. Compass Island, Jupiter Yacht Club, Olympus, Pennock Point, Bamboo Point, Cove Point, Jupiter Key, Jupiter Inlet Colony, Mangrove Bay, Yacht Club Estates and Riverside are some of the more prized waterfront communities on the mainland.
Jupiter Island, a barrier island off the eastern coast of the city, is known as one of the countrys wealthiest zip-codes and is Jupiters sparkling diamond. Showcasing spectacular homes priced anywhere between $1.45 million to $38 million, this 3.6-square-mile town is a jewelry box of the most exceptional homes in the state with neighboring residents including Tiger Woods, Cline Dion, Burt Reynolds, George H.W. Bush, Gary Player, Nick Price and Greg Norman. And although Jupiter Island is small, its members-only club, Jupiter Island Club, makes it impossible to ever leave. Hobe Sound Golf Club and Seminole Golf Club are located minutes driving distance on the mainland and are two of the countrys most exclusive golf clubs, speaking the language of South Florida from every angle. Approximately 90 percent of the islands residents belong to one of three golf clubs.
Dynamic Dining Scene: Laidback & Unwavering
The culinary scene in Jupiter, while presenting a comfortable and laidback atmosphere, is ever-evolving with dynamic chefs pouring their five-star skills into a string of new-concept restaurants. Positioned nearby Abacoa Town Center, residents can dive into the American restaurant and wine bar by Aaron Fuller, the former executive chef at Mar-A-Lago Club. A casual farmhouse setting with unique dishes that are a labor of love, Aarons Table & Wine Bar brings the best of Aarons repertoire together with signature-inspired dishes. A wealth of unwavering restaurants located throughout the neighborhood include Aquazure Restaurant & Bar, Too Bizaare, Jumby Bay Island Grill, The Bistro, The Divebar Restaurant, Little Moirs Food Shack, Dune Dog, Rustic Crab House, Shipwreck Bar & Grill, 1000 North and EVO Italian. And with seafood dominating the menus, diners can expect to tempt their taste buds on fresh crab, lobster and oysters sourced daily. Outside of American and Italian-style eateries and waterfront dining destinations, Jupiter also favors the Caribbean cuisine with many eateries offering dishes from the Latin, Cuban and Puerto Rican cultures. Local bars, featuring a healthy mix of traditional pub food and house brews, are steadfast and perfect for a warm mid-summer night by the beach. Popular watering holes include Square Grouper Tiki Bar and Guanabanas.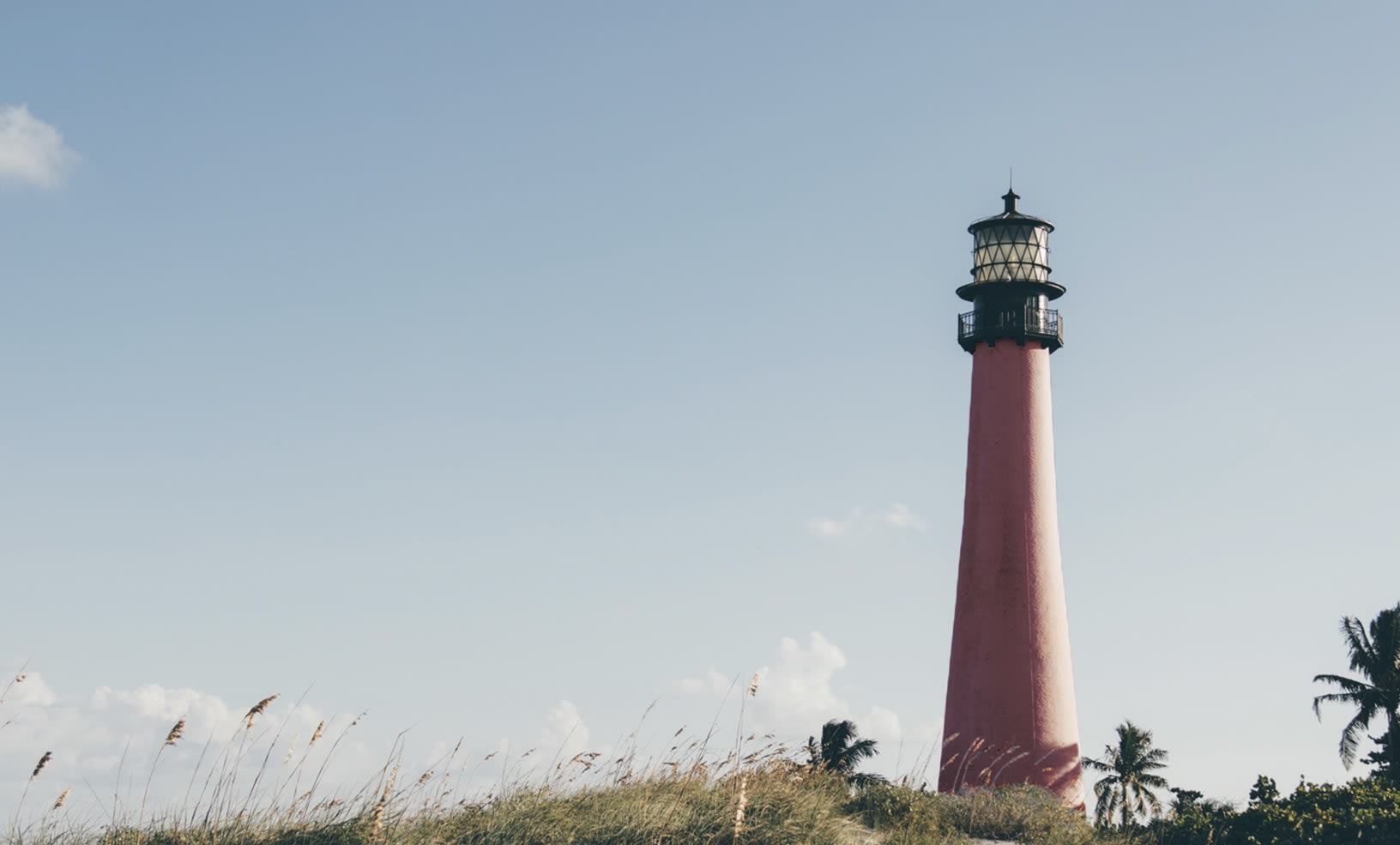 Market Trends in Jupiter
Properties for Sale - 494
New on Market - 238
Average Asking Price Per Sq.Ft. - $575
Average Sales Price - $1,188,750
Average Sale Price as % of Asking Price - 100.9%
Average Sale Price Per Sq.Ft. - $467
Average Days on Market of Sold - 20