When it comes time to sell your
Boca Raton real estate,
you want to maximize your profit by getting the most money possible from interested buyers. The best way to do that is to generate a lot of interest and get as many bonafide offers as possible. Having more offers places more power and flexibility in your hands as the seller. At the same time, pay attention to buyer perceptions around Boca Raton real estate and South Florida's market as a whole. Recession, inflation, and higher mortgage rates will all be on buyers' minds, but the shifting market will create opportunities for you if you come at it in the right direction.
With several offers on the table, you can avoid unwanted contingency contracts and concessions during the negotiation process. Multiple offers also increase the chances of getting the full asking price, or better yet, getting an offer above the asking price! While there's no guarantee that you'll receive multiple offers, there are several things you can do to increase your chances. Below are five strategies for increasing the likelihood of getting multiple offers when you list your home in the Boca Raton real estate market.
Price it right from the start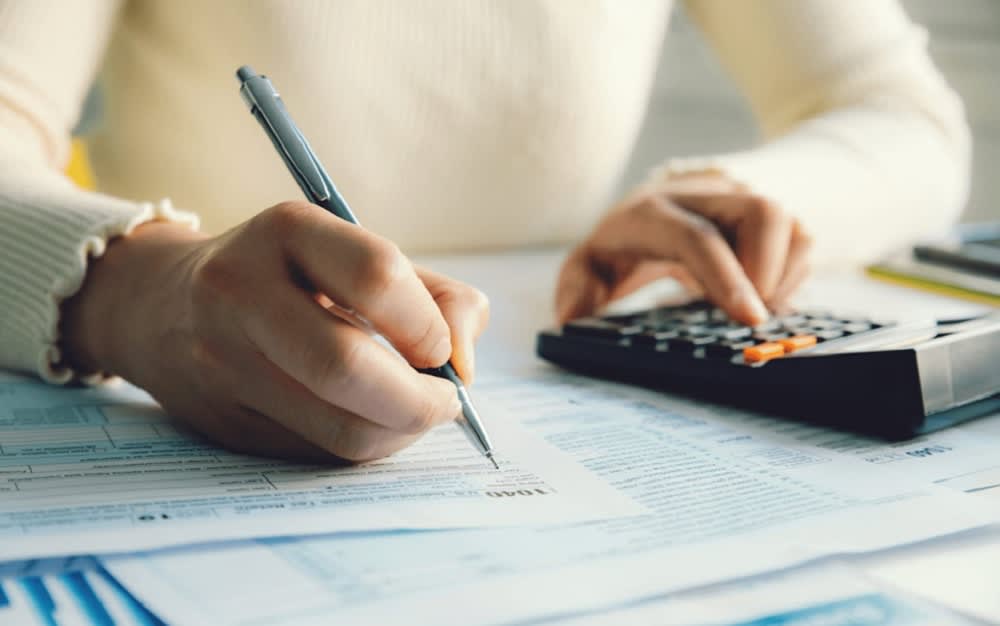 Photo courtesy of Shutterstock
Improperly pricing
homes for sale in Boca Raton
is one sure way to discourage buyers from making an offer. So, when selling your home in Boca Raton, it's essential to have a competitive listing price. A selling price that's too low can create hesitancy among potential buyers, who may wonder if there's something wrong with the property. On the other hand, having a price that's too high will reduce interest by excluding potential buyers.
The best strategy is to set the price slightly less than the market value. Since most homebuyers begin their search by looking at an online listing that they've sorted by price, having a lower listing price will increase the chances of your listing being viewed by more potential buyers. Work with your real estate agent and set a competitive listing price that is slightly below the market yet accurately reflects the value of your home.
Want WoW marketing for WoW results? You need Wow Marketing by guru marketer Patrick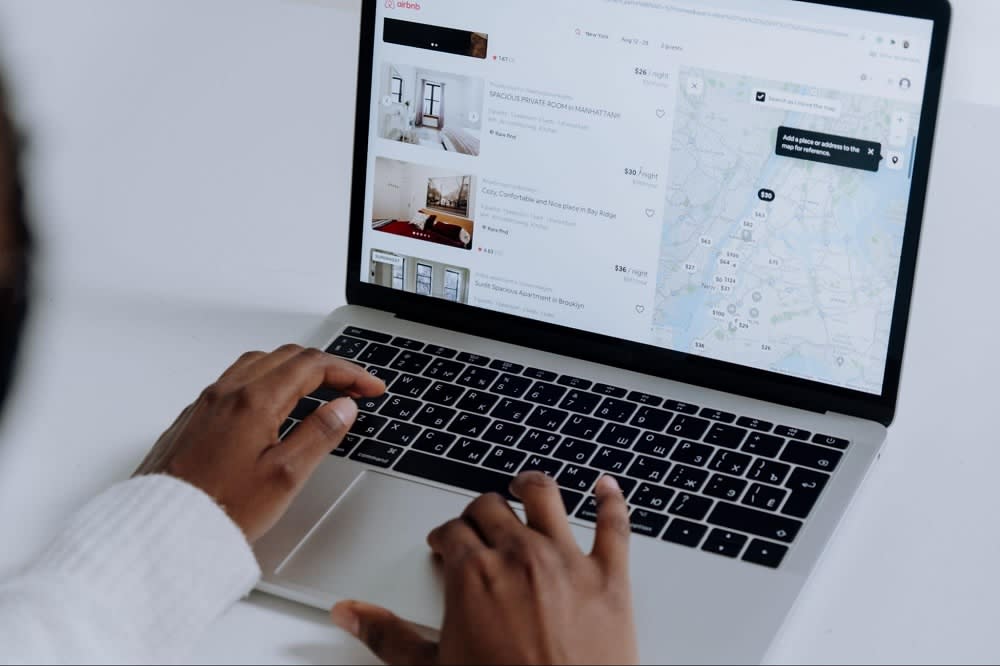 The challenge while selling your Boca Raton real estate is to get the right buyers quickly through the door with the best offer. By using
WoW marketing
to get WoW results,
Patrick Meyer at Sotheby's
will effectively sell your home in South Florida. 95% of shopping for new home starts online…and the majority is on mobile!
A marketing guru and top realtor, Patrick will turn your home into its own mini-brand, using drone videography, professional photography, innovative social media campaigns, and other tools to bring traffic to your home. Then, he uses the assets of the #1 local and global luxury realty brand Sotheby's to further drive engagement so that luxury buyers from around the world can view your listing from the comfort of their phones and laptops. Patrick even takes traditional marketing strategies like realty signs and brings them to life with QRC and text engagement tools.
Effective marketing is key to generating interest and maximizing the number of offers you may receive for your Boca Raton real estate. Traditional marketing methods like yard signs and print ads are still important. Still, in today's digital world, taking advantage of creative strategies like
professional photography
, video walk-throughs, and drone footage is crucial. Today 91% of people buying a home have seen that property on video. In addition, listing the home on the MLS and the agent or brokerage's website will ensure that potential buyers can easily find information about the property.
Posts on social media can help create a buzz and generate excitement about the listing. Finally, by strategically scheduling open houses, you can ensure that as many potential buyers as possible will view the house simultaneously. This strategy generates a competitive atmosphere that can increase your chances of attracting multiple offers.
Stage it for success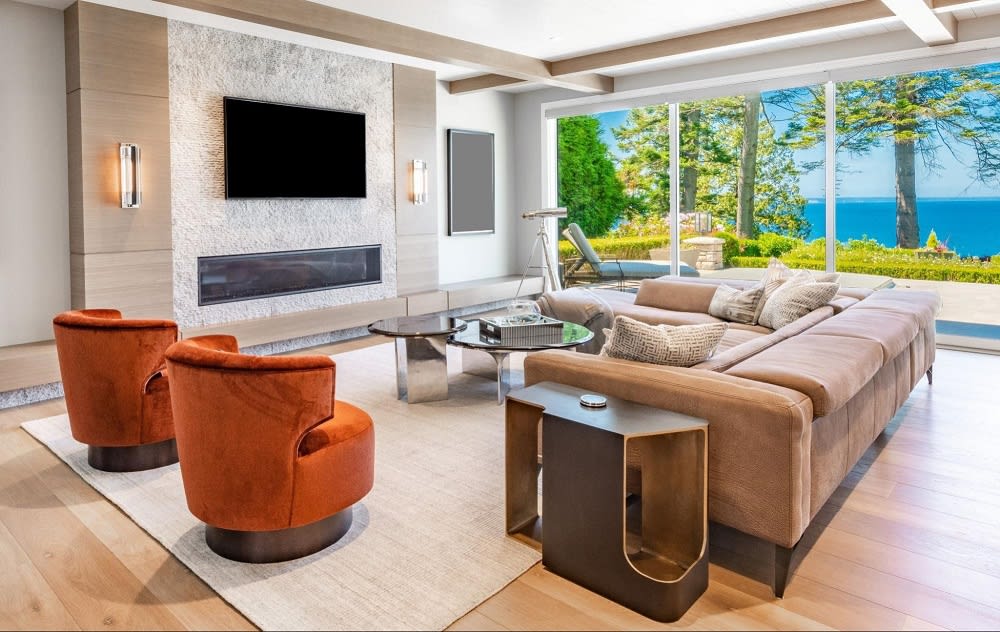 Photo courtesy of Shutterstock
First impressions matter, so take the time to have your home staged so that it will appeal to potential buyers of homes for sale in Boca Raton.
Professional staging
is a very effective way to do this. Staging a home involves making it look its best so that there's a "wow factor" when potential buyers enter the house.
You want it to be welcoming and beautiful so buyers can visualize themselves living there. This means repainting, making necessary repairs, decluttering, depersonalizing, and ensuring every room looks squeaky clean and spacious. It's also vital to ensure the outside of the home has excellent curb appeal and that the primary entrance is inviting. A professional staging company can do all of this for you. As a result, you're more likely to receive multiple offers and sell your house quickly.
Time the listing carefully
Timing is important in a few ways when working with Patrick. October and November are the perfect months to begin initial work on selling your home going into 2023. Use opportunistic exposure around your Boca Raton real estate to garner interest from potential buyers, such as the Fort Lauderdale International Boat Show in late October.
See the full proof of Patrick's use of wow marketing techniques during launch week, where videography, professional photography, social media campaigns, and open houses coalesce to create a stellar launch that'll make your Boca Raton real estate hit the market with a bang! The result? Multiple cash offers within the first two days on the market!
The day of the week is often as important as the time of the year. Most potential buyers look at Friday listings to plan which properties they want to visit over the weekend. As a result, the best time to start a new listing on the MLS is at 12:01 a.m. on Friday. One final note about timing: it's best to avoid having new listings posted during holidays when they are unlikely to get much attention.
Know the local market
It's essential to take the time to learn about the
Boca Raton real estate market
before listing your home for sale. This knowledge will help price your home correctly and market it effectively.
There are two main types of markets—buyer's markets and seller's markets. In a buyer's market, there is more inventory than buyers, so buyers have the upper hand and can be choosier about which homes they decide to purchase. As a result, selling your home in a buyer's market can be more challenging and may require that you lower your asking price to attract buyers.
In contrast, a seller's market is one in which there are more buyers than inventory. This gives you more negotiating power and makes it easier to sell your home. However, it is still essential to make sure your property stands out from the competition, as there will likely be other homes on the market vying for buyers' attention. Knowing what comparable homes are selling for is integral to pricing your home correctly in either market.
As a Boca Raton homeowner, you have an advantage over out-of-towners regarding the ins and outs of the local real estate market. Keep tabs on recent sales prices in your neighborhood so you have a good idea of what comparable homes are selling for, and pay attention to any changes or trends in the market that could impact your sale.
Takeaways
Before the South Florida market started to shift, it was easy to list your property. Now, an impending recession, inflation, and higher mortgage rates require smarter and more effective marketing techniques to get your Boca Raton real estate sold quickly for top dollar. Work with a highly-qualified and experienced realtor like
Patrick Meyer at Sotheby's
for all of your Boca Raton,
Delray Beach
,
Palm Beach
,
Fort Lauderdale
, and
Lighthouse Point real estate
needs.
*Header photo courtesy of Shutterstock