Frequently noted as one of the best places to live in Florida, Delray Beach is located on the state's southeast coast and is full of art galleries, beautiful outdoor spaces, boardwalks, and fun events. If you're a foodie like
Patrick Meyer
, you'll also be happy to know that Delray Beach has plenty of delicious restaurants, bars, and cafes where you can always get something fantastic to eat or drink. As a top producer at One Sotheby's on Atlantic Avenue, Patrick has been fortunate to help many friends and clients move to Delray and its surrounding towns, with Atlantic Avenue at the heart of it all. Here are some of the best Delray Beach restaurants to try out.
1. City Oyster & Sushi Bar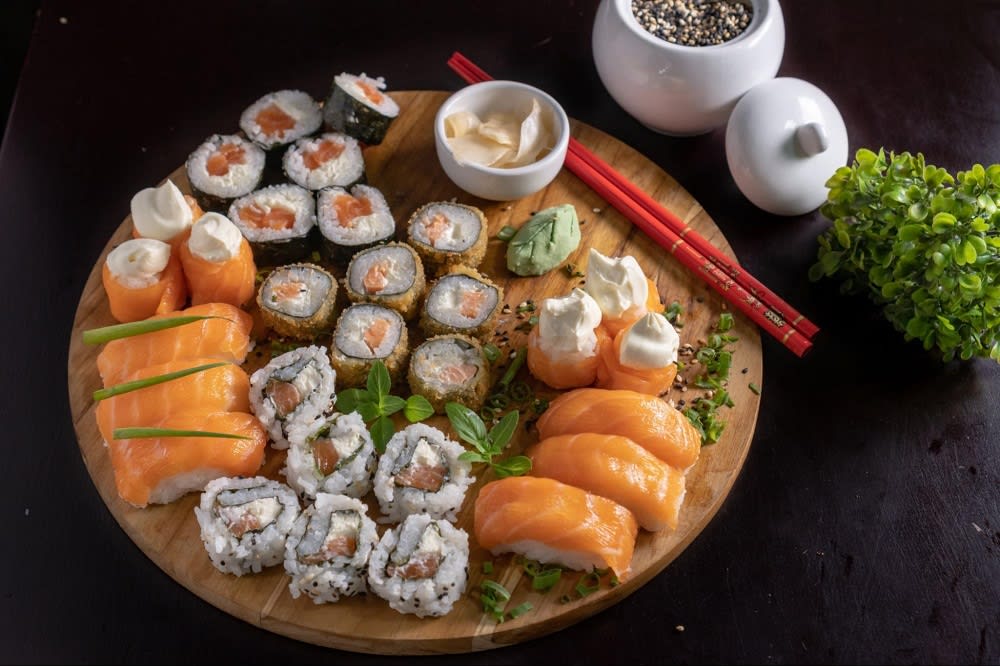 As a beach town, Delray Beach has plenty of fresh seafood options available. If you're looking for one of the best places to try, you must check out City Oyster & Sushi Bar. Not only does the restaurant have seafood that is delivered and prepared fresh daily, but they also have a full sushi bar and a large, rotating selection of fresh oysters from both the west and east coasts. You'll also find plenty of freshly baked bread, pie, pasta, and dessert made in the restaurant's on-site bakery. Open for lunch Monday through Friday, weekend brunch, and dinner every night of the week, the restaurant has stand-out menu options like fresh cod n' chips, linguine with littleneck clams, and classic Caesar salads with fried oysters. You can also enjoy specialty sushi rolls like the California Psycho Eel, Vegan Zen, and Beauty & the Beast rolls. Don't forget to start your meal with some sangria on tap or one of the restaurant's popular house martinis.
2. Tramonti
If you love Italian food, you need to put Tramonti on your list of Delray Beach restaurants to try. Known for its sophisticated and luxurious dining experiences, Tramonti features elegant décor, top-notch service, and some of the best dishes in the area. Serving both lunch and dinner Monday through Saturday, Tramonti offers traditional Italian favorites, including penne carbonara, veal parmesan, seafood ravioli, and a full selection of antipasti like fried zucchini straws and meatballs. Ask about Tramonti's daily specials if you want something different. You may find anything from lobster risotto to specially imported mozzarella cheese tastings. If you like wine with your meal, you'll surely find something you love on the restaurant's extensive list of wines available by the glass or bottle.
3. Deck 84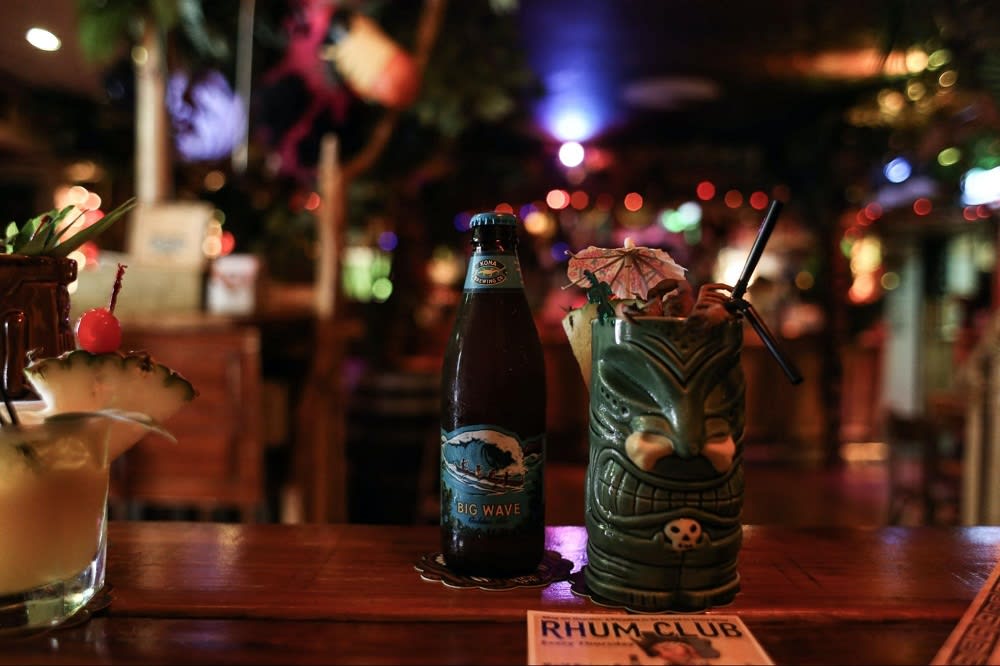 Enjoy waterfront dining at its best when you stop into Deck 84 for lunch, dinner, or weekend brunch. With both indoor and outdoor seating, Deck 84 features gorgeous views of downtown Delray Beach and the Intracoastal Waterway. While enjoying the lovely weather, you can indulge in seasonal dishes like mahi-mahi, Hawaiian chicken fried rice, barbacoa brisket tacos, or crab-crusted snapper. If brunch is more your speed, you can look forward to smoked salmon BLTs, cinnamon French toast sticks, or smoked brisket hash with a Manmosa (Smirnoff orange vodka, prosecco, and orange juice) or strawberry bellini to drink. Deck 84 also has two bars, so you'll never be far from one of their signature frozen drinks, craft beers, or tiki cocktails, no matter what time of day you decide to dine.
4. Rose's Daughter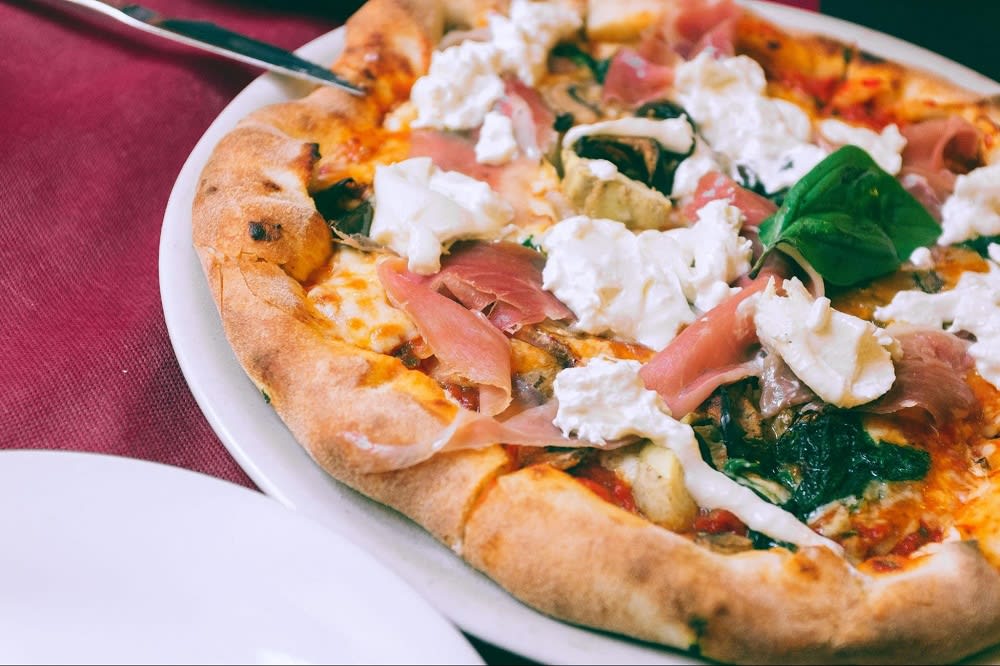 Owned and operated by second-generation Chef Suzanne Perrotto, Rose's Daughter is an American Trattoria that features a fresh take on the authentic Italian dishes that Suzanne grew up with in her family's restaurant in New York. Open Tuesday through Sunday at 4 pm for social hour, Rose's Daughter begins serving dinner at 5 pm. You can start with an appetizer of charcuterie or house-made burrata and follow up with calamari and zucchini fritti or wood-fired shrimp. For your entrée, consider a hand-crafted Neapolitan pizza made in the restaurant's rustic pizza oven or a pasta dish from one of Suzanne's mom's original menus. Some favorites include Mom's Chicken Parmigiana, seared scallop pappardelle, and mushroom strozzapreti. To elevate your dining experience, start with a classic Negroni, espresso martini, or a glass from the curated wine list.
5. Rosewater Rooftop
Located in the swanky Ray Hotel, Rosewater Rooftop offers unobstructed 360-degree views of downtown and the beach. The restaurant features an all-day menu from 11 am to 3 pm with choices like baby kale salads, grilled mahi-mahi tacos, and grilled chicken thigh skewers. There is also a golden hour menu from 3 pm to 6 pm with specials on select snacks as well as specialty cocktails, beers, wine, and liquor at a discounted price. Dinner begins nightly at 5 pm.
6. Amar
Located in the heart of Delray Beach, Amar's menu is inspired by the Mediterranean lifestyle and serves modern takes on both Lebanese and Mediterranean dishes in a charming atmosphere. Focusing on small plates, Amar encourages guests to try out several dishes and share them with their fellow diners. The large menu features everything from cold classics like hummus and moussaka to hot dishes like grilled halloumi and sweet potato kibbeh. Guests will also find kebabs and signature dishes like lamb chops and pan-roasted Atlantic salmon served with tomato relish and sumac potatoes. Amar has a curated wine list that can be ordered by the glass or the bottle and a small selection of beer. They are open for dinner Tuesday through Sunday starting at 5 pm.
Ready to look at Delray Beach real estate?
Whether you live in the area or you just plan to be in the area for a visit, you'll want to try out one (or all) of these Delray Beach restaurants if you love a good meal. Decided you want to look at
Delray Beach homes for sale
for a primary or vacation home? Reach out to experienced local real estate agent
Patrick Meyer
for expert guidance and to see what's on the market. He can help you choose the perfect property for all your lifestyle needs.