As the Palm Beach County's second largest city, Boca Raton boasts a dynamic community. It often hosts outdoor concerts, outdoor festivals and art events for its residents. The Mediterranean Revival-style buildings harmonize with the area's coastal energy.
There's always something new to discover in Boca Raton. Its five miles of Atlantic coast make it a tropical haven. As a longtime resident and a marketing guru in a previous life, Patrick Meyer loves uncovering why Boca Raton is so appealing and vibrant today for residents and guests. Spend time exploring Downtown Boca Raton, escape into the acres of park and trails, or reserve a table for an upscale dinner. When looking for lifestyle and
homes for sale in Boca Raton
, here are some great spots to start your journey.
Stunning waterfront homes in town
The in-town real estate in Boca Raton truly stands out with its beachfront views, spacious layouts, and access to nearby amenities.
475 NE 4th Street
is the perfect example of all the city provides. This designer-created
expansive home
is walkable to Boca's best establishments/shops and steps from the beach. And as a long-term investment, walkable homes hold tremendous value. You'll fall in love with its easy access to Mizner Park, Boca Art Museum, Palmetto & Royal Pam shops/restaurants, The New Boca Raton resort, it's own "South Beach" and more.

Luxury and watersports are always close, living next to with Boca Raton's ocean inlet resort and Lake Boca. From this property, traveling across the city to Palm Beach, Miami and even Orlando is incredibly convenient with The Brightline. This high-speed train station makes accessing services and amenities quick.
Evolved restaurant culture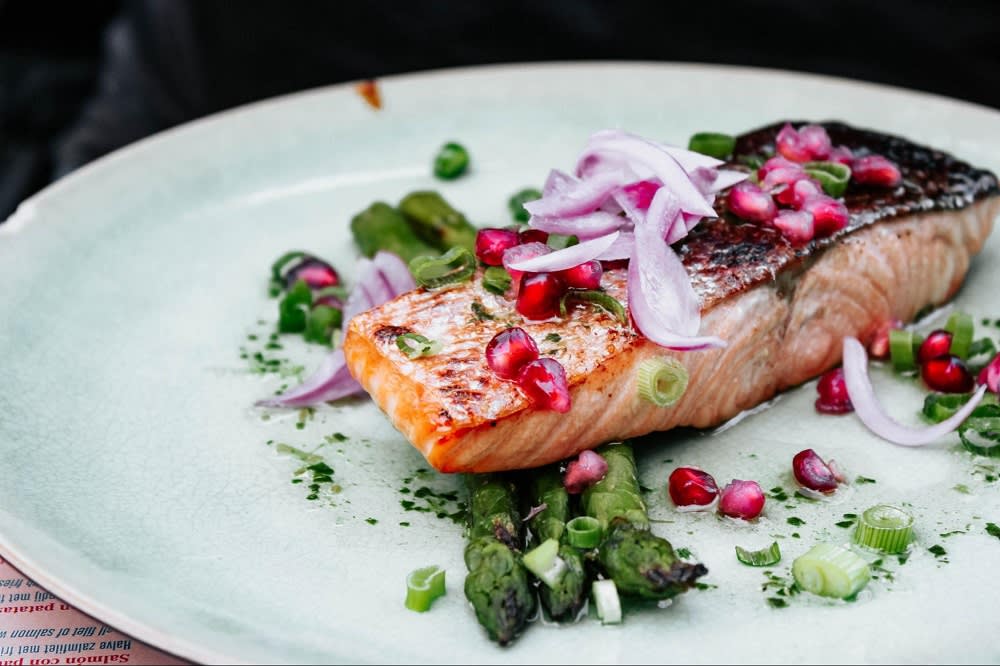 The gastronomy scene in Boca Raton pulls inspiration from its neighbors in spots like Mizner Park. This park mimics the beloved Atlantic Avenue of Delray. Walk across the beautiful promenade while exploring its shops and restaurants, or grab a cool drink and listen to some live music. This outdoor shopping center is near other city favorites like the Boca Art Museum.
For authentic Italian, Villaggio brings sun-drenched Sicily right to Boca Raton. Create a memory with friends, family, or a significant other with freshly sourced entrees everybody can enjoy. Share a plate of burrata and a bottle of white or red wine. Guests can also break up a search for Boca Raton homes with some Mexican cuisine at Calaveras Cantina. Indulge in a Salma's Snake Dance Margarita while watching the Guacamolador make your table some fresh guac.
Once again all walkable: you can venture to Palmetto Park's restaurant row and an equally exciting dining scene. A local favorite is Louie Bossi. This open-air restaurant has received generous acclaim from the local press for its Italian cuisine. Or visit LaMaison Nouvelle for refined French dishes. The best seat in the restaurant is at their stylish bar. Explore signature cocktails like the Elderflower Spritz, a delicate citrus seltzer drink.
Quality shops for all occasions
The shopping scene is just as exciting with its mix of high fashion, home decor, art, swim gear, and everything else residents want and need. For high-class accessories, Anna Zuckerman Luxury provides curated collections for guests. Browse their wide selection of gem stud earrings, elegant diamond and silver necklaces, and eloquent rings.

Women searching for the perfect coastal look will love Jean-Pierre Klifa. This Parisian fashion designer creates his own signature prints. The clothing's fabric is Florida-friendly, as the cloth is designed to block 98% of UV rays. Men looking for business casual and casual outfits can stop by Marcello Sport. Choose a sweater made of fine Italian yarn, a soft-washed leather jacket, or a hand-painted tee.
Parks and outdoor spaces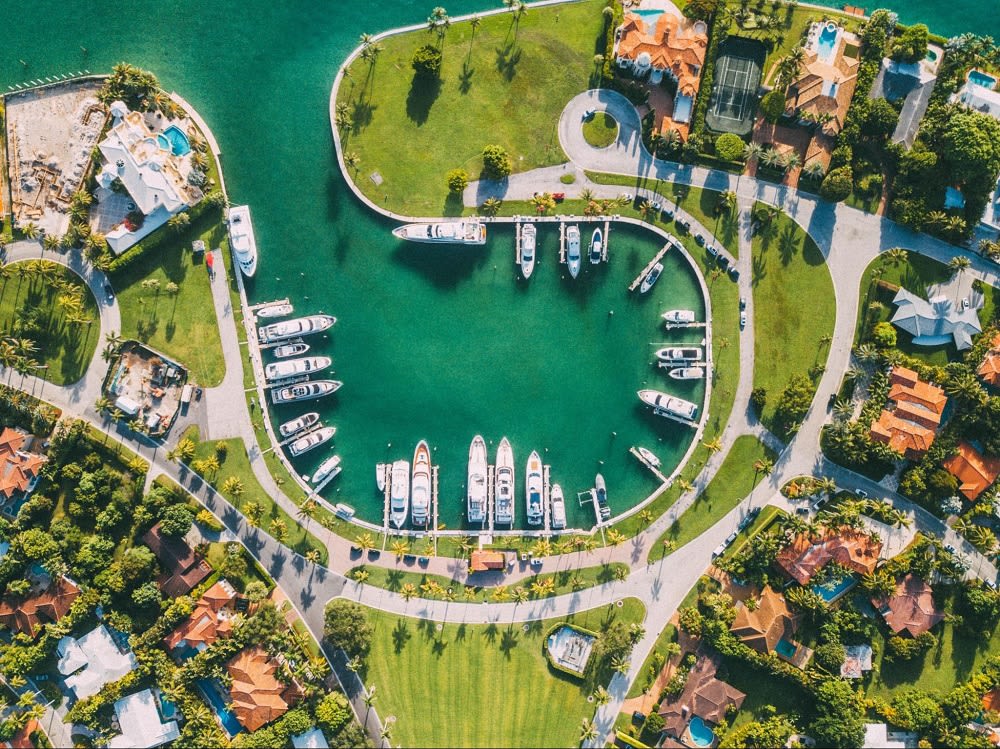 The parks and outdoor spaces surrounding Boca Raton homes are always expanding. A new addition is Wildflower Park. Engulfing 2.3 acres, this park stuns with its vibrant floral-themed design. Families can spend an afternoon watching their children play on the splash pad from the pavilion. This park is also a great area to picnic with waterfront views. Pocket parks like Palmetto Park Road incorporate greenspace into the city.
Outdoor recreation excels with the city's water attractions. The Boca Inlet is a beautiful spot to explore, providing a dog-leg entrance to Lake Boca. This narrow inlet is popular with anglers. It still provides a stunning view of homes for sale in Boca Raton. Lake Boca is the perfect destination for boaters. Enjoy an afternoon anchored out on the water, explore the waterside restaurants, or float in its calm waters.
Hotels and accommodations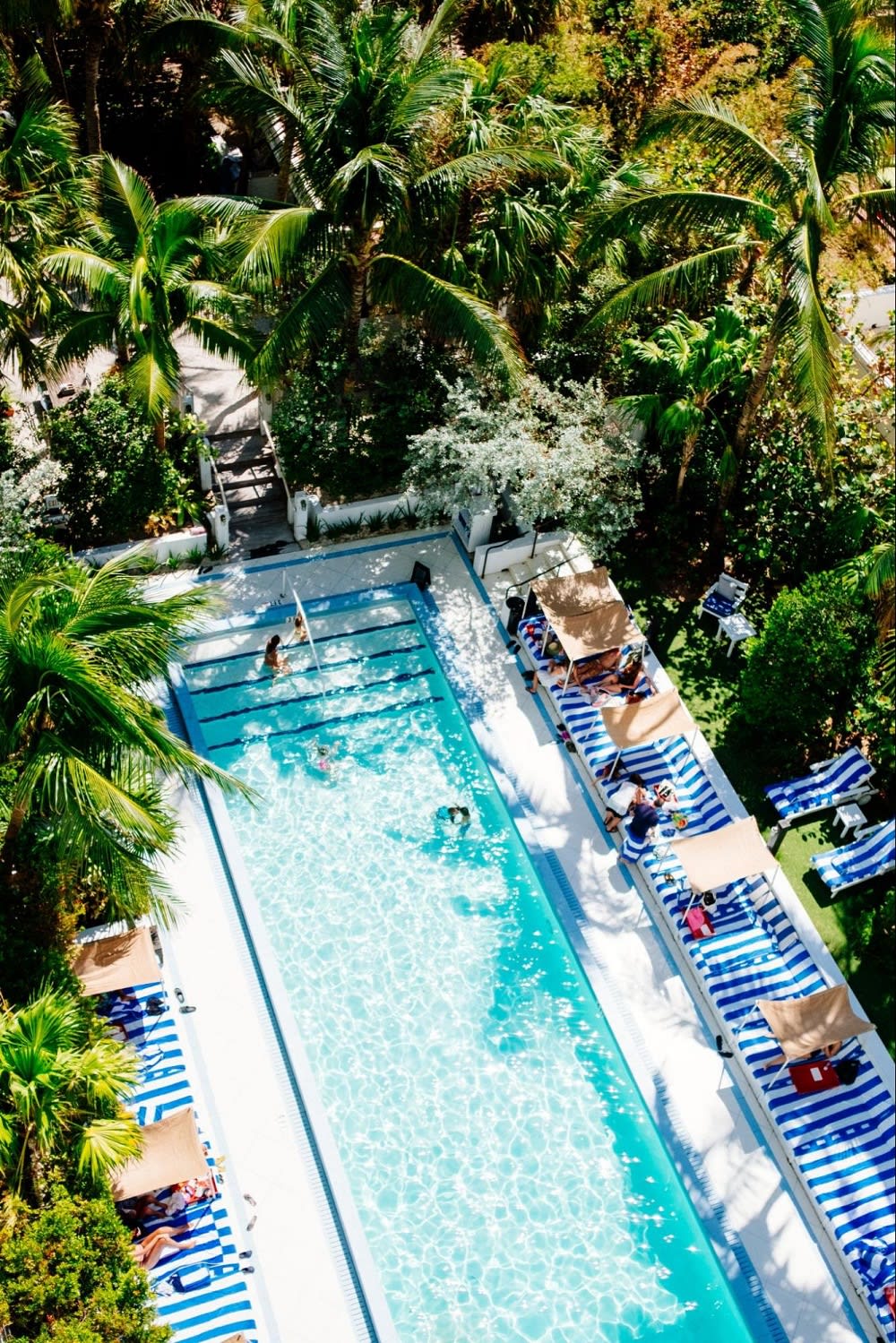 The most prominent accommodations in the city are the Boca Raton Resort. This luxury resort was first designed as a 100-room Ritz-Carlton Cloister Inn. Since then, the resort has transformed, offering guests a range of suites and rooms, upscale restaurants, a stretch of private beach, and a winding harborside pool. Reserve a time to rewind and receive a spa treatment or explore the water with their fleet of luxury boats.
The Waterstone Resort & Marina is another stellar option. As a Four-Diamond boutique hotel, guests are situated right between the Intracoastal Waterway and the Atlantic Ocean. Dock at their private marina, then settle into a guest room with private balconies with waterfront views. Reach the beach easily with watersports rentals or sample their artisanal dining with views of the ocean.
Award-winning beaches
Boca Raton is home to some of the best beaches in Florida. "South Beach" Park is located along the A1A. Families can lay out on the expansive beachfront and enjoy the calm waters. South Inlet Park is another gem offering an oceanside experience great for kayaking or paddleboarding. To snorkel, there's no better place than Red Reef Park. Explore the marine life teeming underwater within a vibrant coral reef.

The destinations above are easily accessible from prime real estate, like 475 NE 4th Street. Dine at luxury hotels and resorts or take advantage of their inclusive recreation. Explore upscale shopping and fine dining at Mizner park. Don't stress about getting from place to place with the Brightline close by.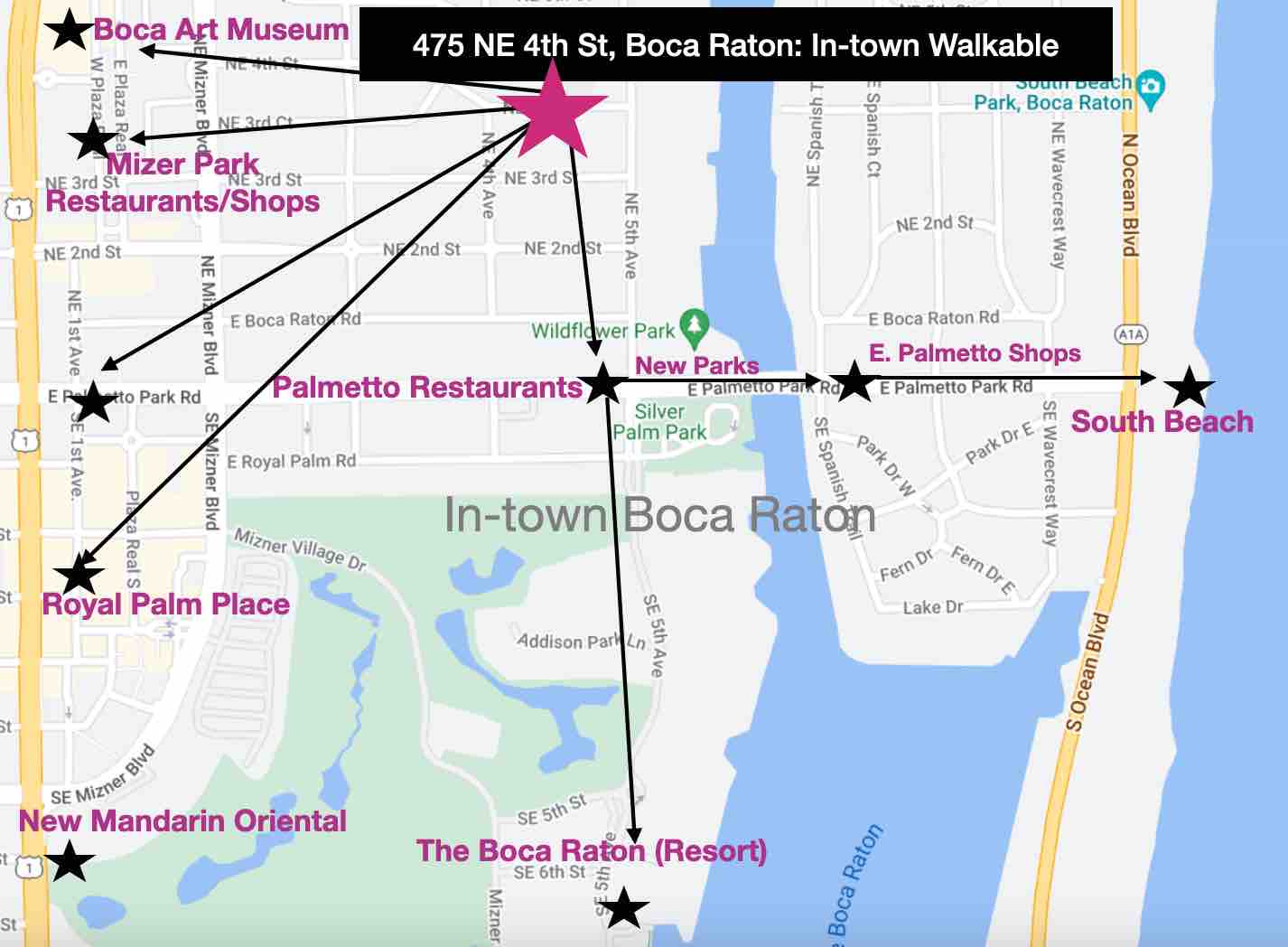 Ready to discover the new Boca Raton?
Boca Raton is an exciting coastal city with many amenities right by beautiful homes. When looking for properties in the area, it's best to partner with a local real estate agent. They'll know the area well and can lead you to properties you'll love. If you're ready to start your search, contact experienced agent
Patrick Meyer
to guide you through the process.