In the realm of real estate, few places in the United States have commanded as much attention as Miami and South Florida. Known for their glitz, glamour, and high demand properties, these regions have long been the go-to for luxury waterfront living, especially in the post-COVID surge. However, a fascinating trend is emerging, where smart Floridians are capitalizing on their South Florida investments and moving north to reap the rewards. As we explore the incredible waterfront real estate values in North Florida, one standout gem - the Mona Lisa estate - exemplifies the extraordinary opportunities awaiting those who choose to venture beyond Miami's bustling shores.
1. High Demand in Miami and South Florida
Miami and South Florida have always been hotspots for real estate, especially when it comes to waterfront properties. The post-COVID period witnessed a surge in demand, as individuals sought more spacious and luxurious homes. Waterfront properties, with their stunning views and direct access to the ocean or intracoastal, became particularly coveted.
2. The Northward Migration Trend
A long-term trend is emerging where savvy Florida residents are cashing in on their South Florida homes and making the strategic move northward. These buyers are seeking attractive real estate opportunities that offer better value and quality of life. Areas north of Melbourne, heading toward Jacksonville, have become a focal point for those looking to make a smart investment while enjoying a more relaxed and fulfilling lifestyle.
3. North Florida: A Hidden Paradise
One of the greatest areas of value and quality of life can be found in North Florida, specifically between Melbourne and Jacksonville. Here, pristine waterfront properties are available at a fraction of the cost compared to their Miami or Palm Beach counterparts. The region offers a unique blend of natural beauty, accessibility to the ocean, and a thriving local culture.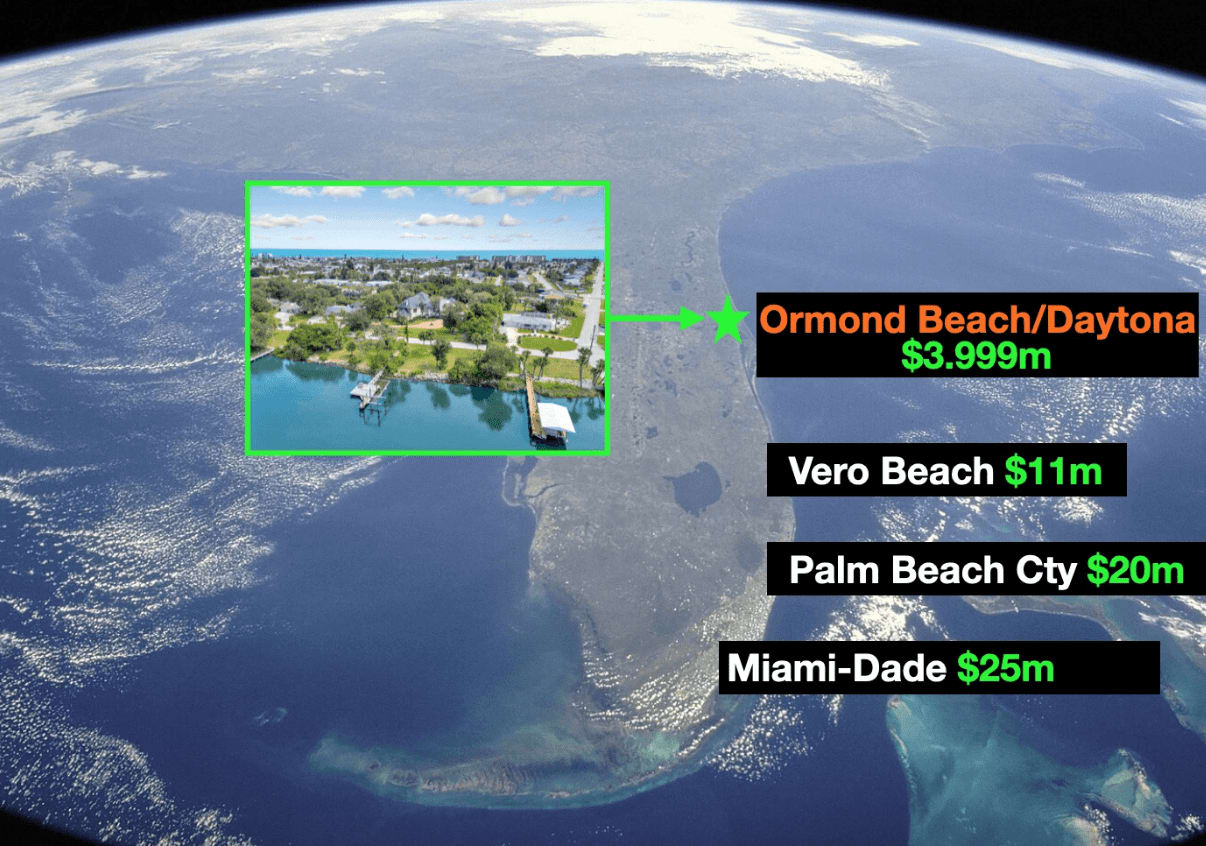 4. Meet the Mona Lisa Estate
A prime example of the incredible value North Florida offers is the Mona Lisa estate. This masterpiece intracoastal property, completed in 2021, is now available for $3.995 million. It boasts 1.6 acres of land with 200 feet of intracoastal frontage, a Tuscan-inspired villa featuring 5 bedrooms and 6.5 baths, a carriage house, and three automotive garages. The property also includes a beautiful dock with a boat lift for boats or yachts. With stunning architectural elements and a 1.2-acre private oasis featuring a heated pool, waterfalls, firepit, and outdoor kitchen, the Mona Lisa estate epitomizes luxury living. Meet the Mona Lisa via video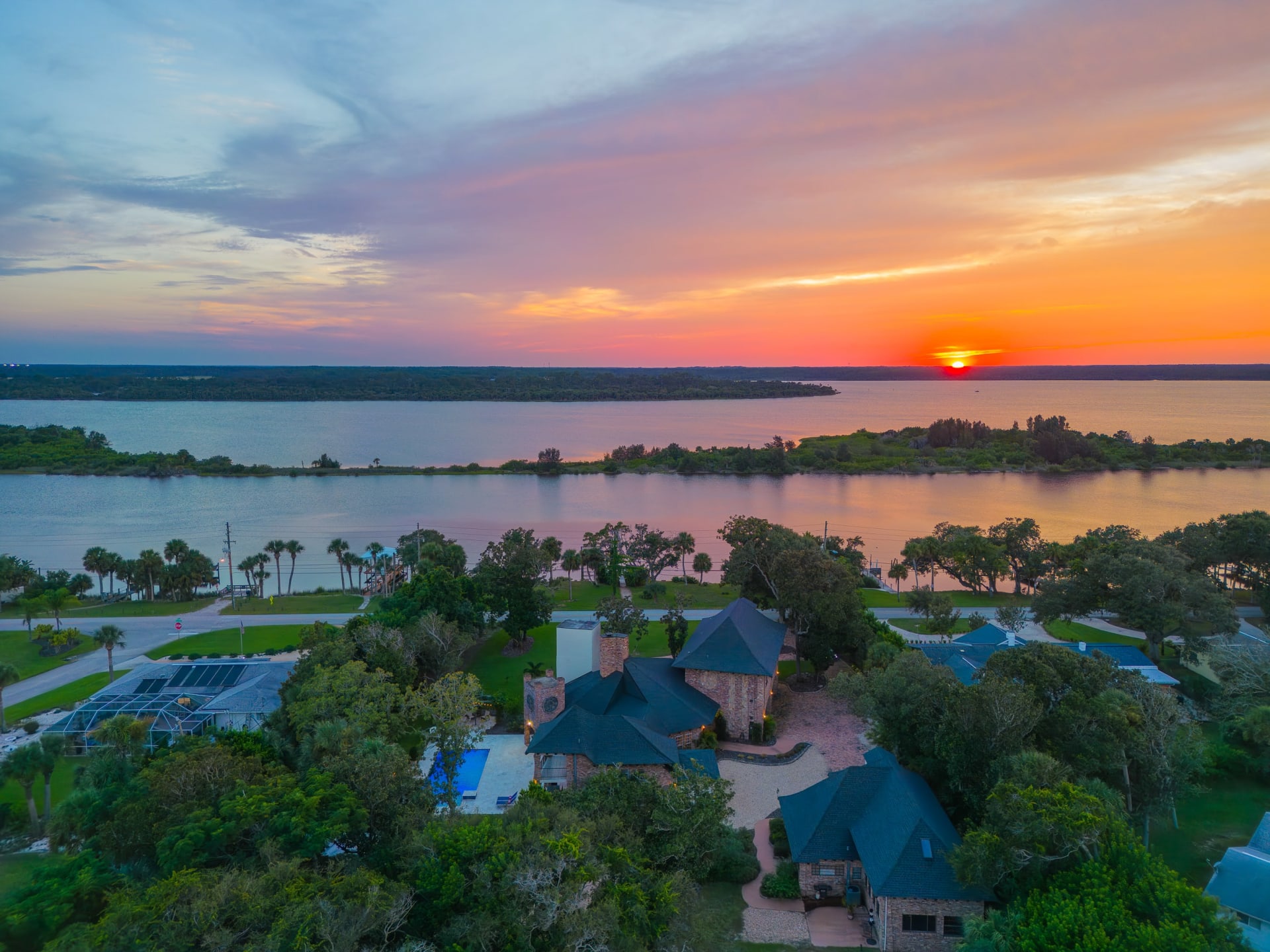 5. Extraordinary Value
Comparing the Mona Lisa estate to properties in Miami-Dade County, Palm Beach, or Vero Beach reveals the remarkable difference in value. In Miami-Dade, a similar property would command a staggering $25 million, while in Palm Beach, it would cost around $20 million. Even in Vero Beach, the price would soar to $12 million. In contrast, North Florida offers the same lifestyle and luxury for just a fraction of the cost. Perhaps this is why Ormond Beach and Daytona Beach were recognized in Summer 2023 as one of the Top USA Cities for home buying by Rocket Research.
In conclusion, North Florida's waterfront real estate values are on the rise, offering a compelling alternative to the hustle and bustle of Miami and South Florida. The Mona Lisa estate serves as a prime example of the incredible opportunities awaiting those who venture north. So, if you're in the market for a waterfront paradise that won't break the bank, it's time to come meet the Mona Lisa and explore all that North Florida has to offer. Contact Patrick at One Sotheby's to see The Mona Lisa at 2627 John Anderson Drive, Ormond Beach/Daytona. 646.620.6618